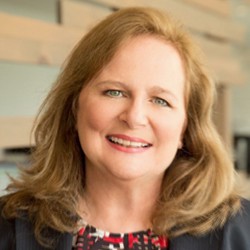 Expertise:
Organizational Design & Development, Customer Experience Strategy and Deployment, Training Strategy, Change Management, KPI Design and Deployment, Forecasting and Capacity Planning, Retention Strategies, P&L Budgeting and Improvement, Omni Channel Design, Customer Self Help Strategies, Solution Selling, NPS Improvement within Call Centers, Operational Auditing, Quality Program Design, Data Analytics
Background and Expertise
Cheryl has a rich level of experience within the Customer Service industry. She is a product of managing both sides of the fence with experience leading internal operations, 3rd Party (Outsourcer) and serving as a Consultant to both types. Having spent 25 years razor focused on the science of customer experience she has determined there is a web of dependencies required to provide the right customer interaction for any given situation. Cheryl creatively develops solutions for clients focusing on genuine need for change versus "nice to have" or the "current trend". While many predicted the end of call centers due to technology, the simple transactions are disappearing but the more complex interactions have only risen to the top. As a side passion, Cheryl is currently working to establish a first ever Bachelor degree program within the US specifically on "Customer Service Science and Management".
Approach
Cheryl's approach is founded on an early experience when hiring a consultant to help attain corporate wide ISO registration. The experience demonstrated the value of engaging with a partner type consultant who took the burden of monumental change off of her back allowing her to lead day-to-day organizational activities yet retain the leadership of change. While many client staff are focused on the day to day, having a partner who allows the client organization to participate in the change design and implementation process is a much healthier approach for long term change adoption. Cheryl's focus is on the balance of People, Process, Quality, Cost and Systems that together make an organization tick. She justifies the need for change through strong analytical analysis and ROI to prioritize change requirements. Lastly, Cheryl understands there is no silver bullet that will solve a problem, rather she helps clients understand the intricacy of all areas that need to change and in what order.
Experience
Cheryl thrives on "fixing" complex problems. She has managed Operations from startups to fortune 100 companies. She is numerically motivated when proving results, for example:
Drove efforts for a computer company to achieve #1 ranking in CSAT (from #4)
Helped a client improve Issue Resolution that led to 25% reduction in agent staffing with a resulting 32% improvement in Customer Satisfaction
Reduced cost by 20% while maintaining revenue within in a 3rd party outsourcer
Developed a unique Per Subscriber payment model with incentives, avoiding traditional charge by minute
Steered a start up to the level of #1 fastest growing company within its' geographic region within 3 years
Cheryl's vertical expertise includes inbound/outbound for: Complex Technical Support, Customer Service, Retention, Sales and Collections. She has deep B-C and B-B experience within the following industries: Hardware, Software, IoT Devices, Retail, Energy, Banking, Cellular, Cable, Healthcare (member/provider) and Travel. She has managed at the C & VP Level the entire scope of contact center operations: HR, Recruiting, Frontline Agent Mgmt, WFM, Systems, Reporting, Analytics, Training, Kbase, Compliance, Quality, IT, Systems, Fulfillment, Facilities, Client Management and Finance. In addition, she has trained 300+ people on Contact Center Management Techniques and using Six Sigma in call centers.