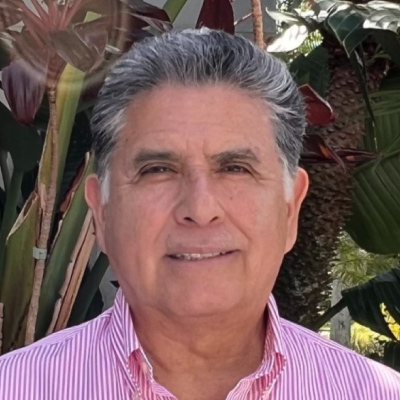 For over 25 years, Hugo Davis has held senior level positions in Financial, Consulting and Business Processing Outsourcing companies. Expert in Operations, Customer Relations, and Call Centers (BPO and non-BPO) from A-To-Z. Transformation of CX, operations and continuous improvement implementations.
Instituted quality programs based on Six Sigma and Kaizen processes. Expert in the various journeys of employees, client, and leadership. Developed and implemented a program called PERFORMANCE PLUS to ensure contractual KPIs are surpassed in a consistent fashion. Hugo is also fluent in Spanish (native) and English.
Hugo is direct, engaged, informed and is easy to build relationships. His leadership consist of continuous improvement, is action & results-oriented, and manages through metrics and KPIs. Hugo builds successful and effective leadership teams. He is a leader of change using Six Sigma and Kaizen theories and methodologies. He can influence and inspire the workforce and associated leadership. Hugo is passionate for Quality, Continuous Improvement and Customer Service. His primary focus has been to improve business performances, championing best operating practices and establishing world class operations centers.
Hugo possess over 25 years' experience as Vice President and Site Director skilled in planning, organizing, and overseeing within the US and Latin America large multifunctional, multilingual and multilocation customer care/sales centers and operations. Leadership and consultation expertise in: P&L, setting strategic directions, Business Process Outsourcing leading 3,000+ employees operations/ call centers, managing national and international client relationships, sales, and back-office financial operations. Hugo has structured new business ventures during his extensive financial services at Citigroup International, Continental Bank and Bank of America to name a few serving in Senior Leadership positions within these companies. Within the Business Process Outsourcing arena, Hugo has held Senior Leadership positions at Sykes, ACS, and Harte Hanks. He operates his own management and operations consulting firm. In addition, he has also served as Senior Consultant within the LoBue Group and RCDA.