CH Consulting Group offers white papers that support your business growth. We update this page frequently, so check back often or join our email lists for resource updates.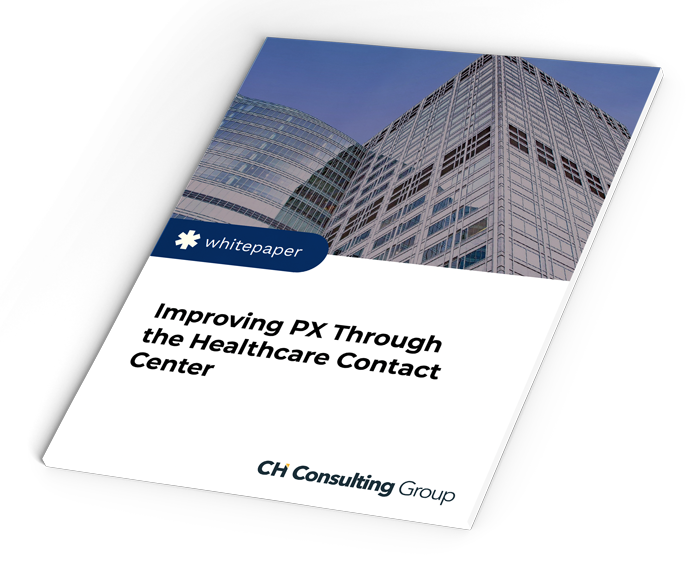 Improving PX Through the Healthcare Contact Center
A guide covering the important factors healthcare leaders need to consider when working toward an improved patient experience.