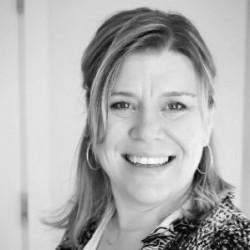 Press Release
Christa Heibel Joins Other Contact Center Professionals to Help
Support the Organization's Mission and Members
December 12, 2017 (International Falls, MN) – CH Consulting Group CEO Christa Heibel was recently named as a new director to national board of the Professional Association for Customer Engagement (PACE), a non-profit trade association for the advancement of companies that engage with customers via the contact center.
"I'm thrilled to be joining the PACE board, a group of respected industry professionals who are dedicated to association members' success," Heibel says. "I look forward to working with my fellow board members to help maintain and grow the organization's standing as a leader of innovation, education and engagement in the contact center industry."
About PACE
Founded in 1988, PACE is the only non-profit trade association dedicated exclusively to the advancement of companies that engage with customers via the contact center. The Association promotes its members' ability to provide outstanding customer service and sales solutions delivered via omni-channel communication including voice, email, chat, text and social media. In addition, PACE provides up-to-date and ongoing compliance education and accreditation for its members. From its National Convention and Washington Summit to its Regional Chapter events, PACE provides the tools and opportunities that allow businesses to become involved and stay engaged through effective and efficient networking opportunities. For more information, visit PaceAssociation.org.
About CH Consulting Group
CH Consulting Group has made a name for itself in the BPO Contact Center space over the past 20 years with more than one billion hours of contact center operational management experience. CHCG combines Christa Heibel's extensive industry expertise alongside a team of industry veterans and thought leaders with more than 170 years of combined industry experience and effective solution delivery. CHCG provides customized, lasting and innovative solutions for contact center clients across industries. For more information, visit chconsultinggroup.com, call 218-286-4006 or email info@thechcg.com.