Here is your chance to get up close and personal with the CH Consulting Group team! Every month we will shine a spotlight on a different consultant for you to learn more about. This month, the spotlight is on the CH Consulting Group consultant, Niki Bergstrom. Niki joined Christa Heibel and the CH Consulting Group in 2019 as Marketing Director and Consultant. Her experience in social media management, website management development, and graphics designer have been instrumental in building an authentic and well respected brand.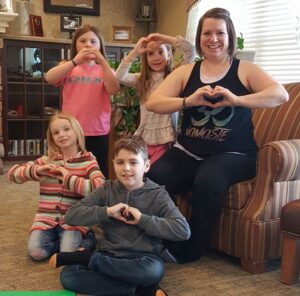 You may not know that…​
I am a Children & Family Yoga Teacher
Why CH Consulting Group?
After working with Christa Heibel on marketing projects and business management over the past few years I decided to take the challenge of becoming a marketing consultant and the director of marketing for the CH Consulting Group team. My goals align very well with this team in providing an authentic view of this amazing team of industry experts.
What is the most rewarding part of being a Consultant?
With 3 children (tween twins + teenager) and a husband, life is very busy and I needed a job that provided the flexibility to be present with my family while also challenging me to continue to grow my knowledge base.
If you were not a consultant, what other career would you have pursued?​
After years of running my own children & family yoga businesses and supporting yoga teacher training I have a deep passion for helping others get out of their own way. I enjoy working one-on-one and in groups with teens, young adults, parents, and adults struggling with their personal journey. Who knows…maybe this is still in my future!
Outside of work, what are a few things that you are passionate about?
I am most passionate about raising my children. With an autistic son and a transgender daughter, my husband and I pour ourselves into making sure that our children know that they can do anything they set their mind to. As a family we love to cook, bake and travel together. We are avid movie buffs and tend to spend way too much time in the movie theater.