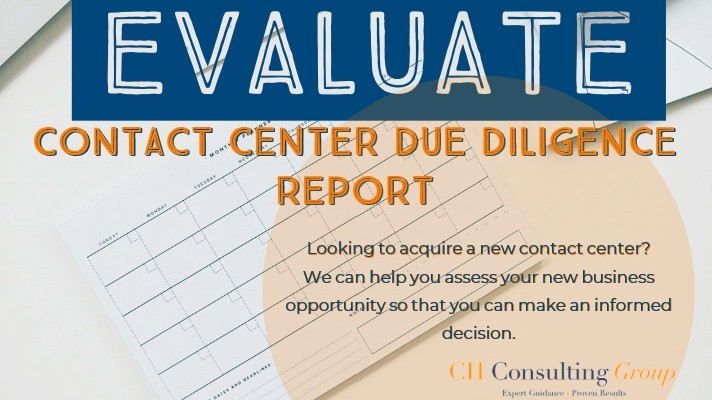 If you are looking to acquire a call center or contact center, CHCG can assist with a due diligence checklist. CHCG understands the importance of doing your due diligence during an acquisition and has the experience you need to ask the right questions. When you partner with CHCG for this particular service, we can help you obtain a baseline of the current contact center, gain a better understanding of its current state, assess and quantify risk, and identify areas of improvements. Our assessment will include the following:
Analysis of:

Current contracts with vendors and other relevant partners
Financials
Contact center operations and technology solutions
Current staff such as agents and supervisors
Any pending or past litigation matters
Insurance
Markets and competition
CHCG can help give you a peace of mind about a potential investment. Please fill out the form today and we will reach out as soon as possible!
Fill out form below for a free proposal!