The CH Consulting Group approach provides more than just consulting services; we deliver expert guidance and proven results. CH Consulting Group understands that engine that gets your business moving is built from its people, processes, and technology. When one part is not functioning properly, it affects your business as a whole and can negatively impact the customer experience and your bottom line.
Our process is tried, tested and proven to yield amazing results for our clients over the years. We always start with a thorough evaluation of your organization which in turn provides us with the insight we need to design and implement the solution(s) that are essential to the optimization of your contact center(s). Through our simple yet effective process, we have saved our clients millions of dollars, increased efficiency and generated considerable ROI. For a closer look, check out our case studies
here
.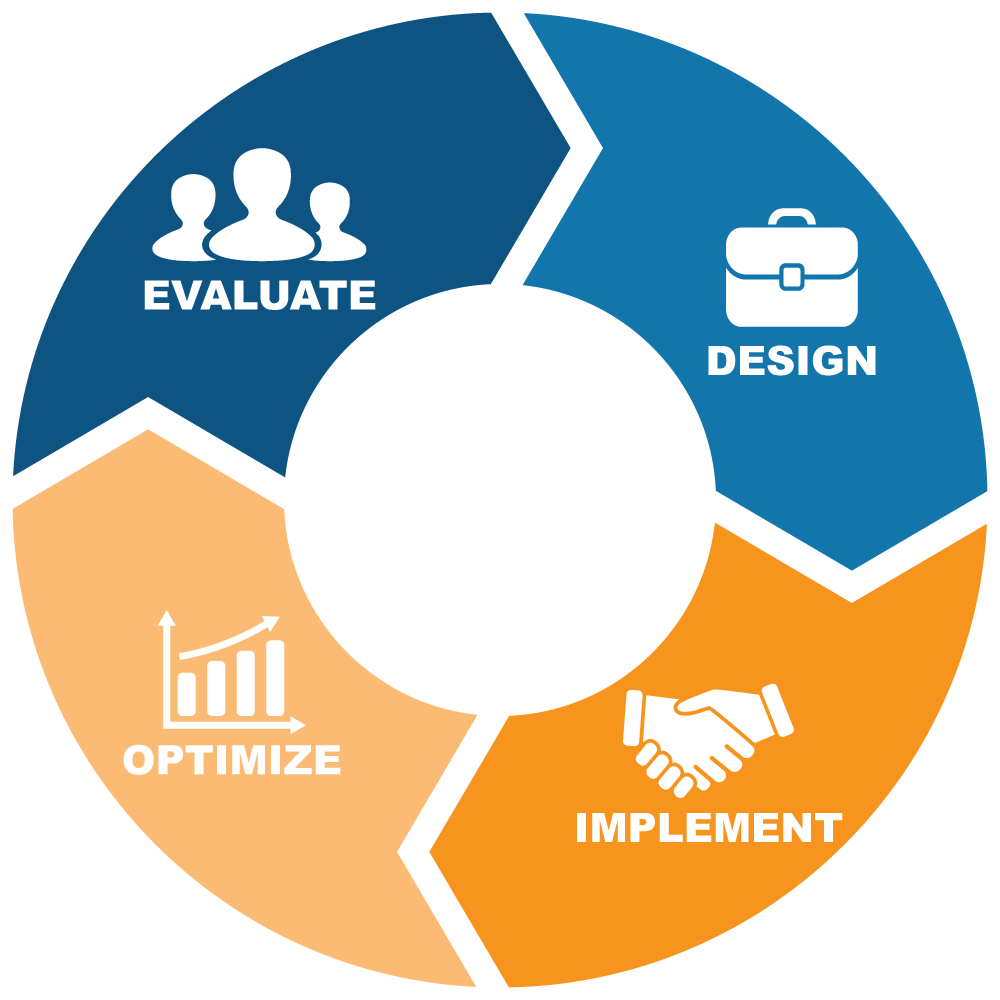 Evaluate
Design
Implement
Optimization
Fill out form below for a free proposal!