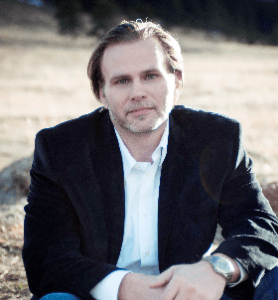 By Fred Stacey, Contact Center Technology Consultant, AInCX.com
Today, artificial intelligence is no longer at the bleeding edge like many believe. Because of the rate of adoption for these technologies and the valuations of the technology providers (cash is driving development faster than anything we have experienced), AI in many forms has already been implemented in companies worldwide.
When I say AI though more often people think of Terminator type of technology. In the contact center space specifically, most people think about a computer program simulating a human interacting with a customer to solve a problem, eliminating the need for live agents. This is a long way off, but the technology exists today in many forms that can be implemented to create immediate and substantial ROI. Natural language engines, for example, have made significant leaps, and the use of neural networks and machine learning provide real solutions.
Most of the successful and proven AI technology falls under the category of Robotic Process Automations (RPA), where machine learning and automation handle data processes that once required human interactions. By combining knowledge bases with communications tools, computers can answer tier-one questions.
Some of the most impactful implementations leverage AI to understand a customer's issue, look at his or her history, and then connect to the appropriate agent for help. You can arm agents today with the most important interactions to help them make the next right decision for that customer.  AI is leveraged to increase agent performance and learn in a supervised fashion on how to assist customers.
When considering how and where to implement AI technology in your business, I suggest starting with the customer journey and identifying ways to use AI as a holistic solution. When implementing AI, you will need to provide the tools with data; don't expect to press "start" and walk away. The investment in time spent on AI implementation is well worth it. There are a ton of case studies that detail the impact AI can have on customer experience.
AI is not something you should be waiting on, and if you aren't already exploring how it fits into your customer experience model, then you're likely already behind your competition. Yes, AI is real and ready for prime time and yes, there are providers out there implementing and integrating their AI tools for you to leverage.
About the Author: Fred has spent the last 20 years within the contact center space. Initially, he started as an agent and quickly moved into leadership roles in several contact centers. Fred then focused on opening contact centers, as well as recovering those that were failing. Over the last decade and a half, Fred has held senior operating positions in software and technology companies both in the US and Internationally leading sales, marketing, operations and training. Some of these positions included: VP of Sales and Marketing, Chief Operating Officer in multiple startups, Director of Europe, Middle East and Asia-pacific, and Senior Vice President of Global Sales. Fred uses his years of experience to help contact centers and customer experience organizations with technology selection, operations and go-to-market strategies.