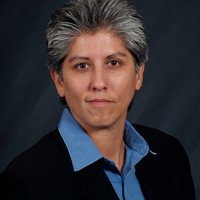 Expertise:
Project Management, Client Services, Business development, Call Center Operations, Talent Development, Public Relations, Quality Assurance/KPI adherence, Customer Service, Team Building, Problem Solving, Policy and Procedure Development, Startups
Background and Expertise
Samantha has over twenty-five years of experience in owning and building businesses in diverse business sectors such as loan origination, real estate, inbound/outbound/auto-dialer, Medicare and Medicaid, and consumer transportation coordination. She possesses a strong background in customer experience, business plan development, funding marketing, account management, and project management including managing P&L's, streamlining operations, and generating profit.
Approach
Samantha's meticulous approach has defined her "The Architect" with her colleagues and clients. She excels at identifying efficiencies for client needs through a comprehensive discovery process, and determining opportunities to expand business, best practices, and ROI opportunity.  She is passionate about building effective and individualized solutions, meeting and exceeding project expectations, and leaving her clients with a profitable business.
Experience
Samantha has worked with many clients in the US, advising them on ways to increase their productivity by utilizing modern technologies such as integrating CTI, ACD, Call Monitoring and Workforce Management solutions. She has assisted with developing training curriculum and quality monitoring strategies to ensure that her clients met their service levels. Samantha also has extensive experience in the healthcare field, specifically with building, scaling, and managing program operations for large organizations ($100M+ in revenue) such as United Healthcare, Humana, and Molina Healthcare. The programs she supported achieved greater than 99% customer satisfaction serving challenging markets (ex. Medicaid, Medicare Advantage, and Dual Eligible).
You know you need help, but don't know where to start? We've helped countless executives that were in your shoes until they finally reached out to us. Send us your details so we can learn more about your challenges and pain points and start delivering the results you are looking for.