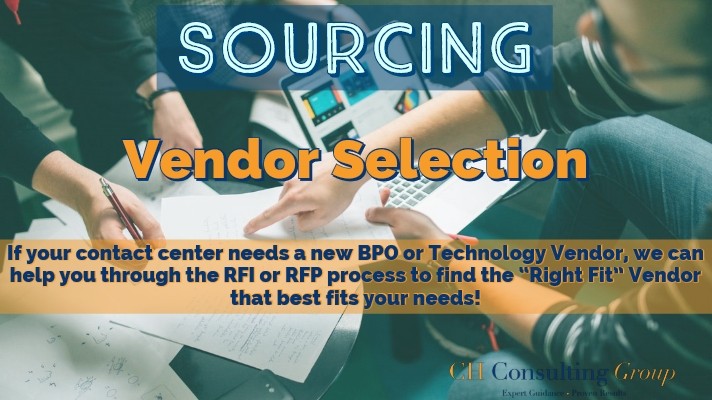 The contact center market is oversaturated with thousands of vendors, so we understand that it can be a little overwhelming and difficult to navigate. Whether you need a new technology platform or a BPO vendor, CH Consulting Group can help guide you towards the best possible vendor solution with its premier Contact Center Vendor Selection services. We can help with:
Complete definition, development and deployment of all your business-critical components of a successful contact center strategy
Documenting full user and technical requirements
RFP development
Process management

Includes RFP distribution to qualified vendors, reviewing RFP responses, coordinating vendor presentations, etc.

Final vendor selection recommendations
Vendor contract negotiations
If you are looking for an impartial, vendor-agnostic guide to help you find a vendor that best fits your needs, please make sure to fill out a form today for a free proposal! We will reach out shortly to learn more about your business and figure out the best way we can help.
Fill out form below for a free proposal!