Here is your chance to get up close and personal with the CH Consulting Group team! Every month we will shine a spotlight on a different consultant for you to learn more about. This month, the spotlight is on the CH Consulting Group consultant, Johnny Brasell. Johnny is an articulate communicator and strategic thinker that is committed to exceeding corporate and customer expectations. With a diverse background and extensive experience in the executive roles of a contact center, Johnny enjoys the challenge of transforming underachieving organizations into top performers.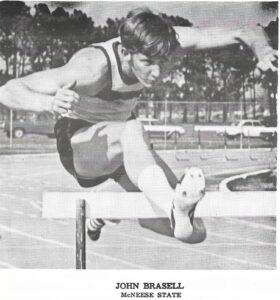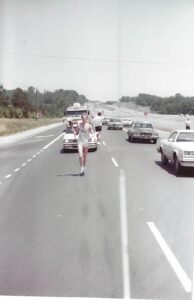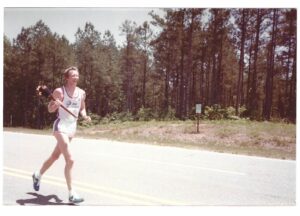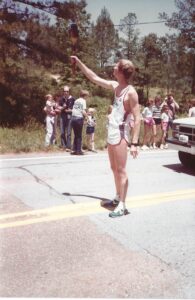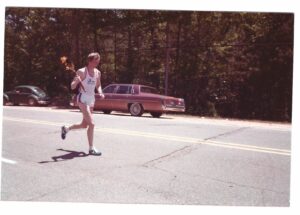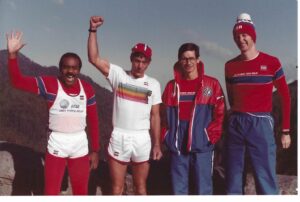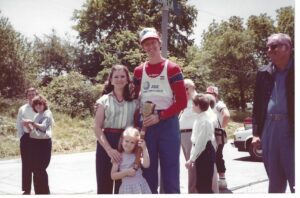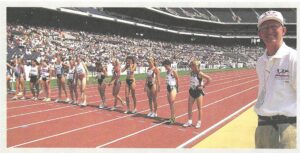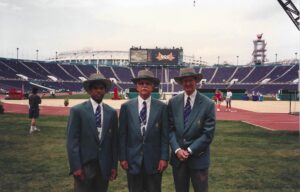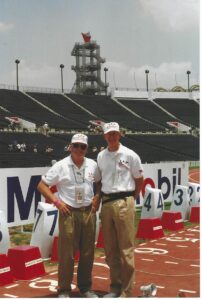 You may not know that…​
I was a participant in 4 Olympics over 3 decades: 1 as a competitor, 1 as a Torch Carrier and 2 as an Olympic Track & Field Official.
I was twice named to the NCAA All-America Track & Field Team in 1971 and 1972 and was a finalist in the 1972 US Olympic Trials.  As a result of that finish, I earned a spot as an Alternate to the US Team in 1972.   In 1984 I was one of 120 individuals selected as a "Cadre Runner" to carry the Olympic Flame from New York City to Los Angeles beginning in April and concluding at the Opening Ceremonies in early August.   As one of the select group chosen, I was part of a 12 person cadre that carried the Flame for a week between two designated points on that route.   My cadre ran from Indianapolis, Indiana to Atlanta and then to Memphis, Tennessee in seven days.   During that week, our cadre carried the Flame for over 1,200 miles that week.    In 1992, I was an official at the US Track & Field Team Trials US Team for the Barcelona, Spain Olympics. In 1996, I served as a Track & Field Official at the Atlanta Games starting a number of races and serving as a Finish Line Official in many of the Track events.
Why CH Consulting Group?

Upon retiring I took some time off to wind down a bit and then realized how much I enjoyed staying busy and I didn't want to lose the expertise I had worked so hard over the years to gain.    I did some research, primarily online and reached out directly to Christa after the glowing reports of CH Consulting Group.    I'm a "call center guy" and felt I could be a contributor to the team and that CHCG was a true contact center consultancy versus so many that focus more on general management consulting and not focused on the contact center as CHCG does.
What is the most rewarding part of being a Consultant?
I'm curious by nature and really enjoy uncovering process gaps, operational efficiencies, and quality improvements that can be quantified.  I love seeing the looks on Operations executives when you identify and point out ways they can save money, headcount, improve both their operations, and ultimately the customer experience.  
If you were not a consultant, what other careers would you have pursued?
I enjoy teaching and sharing concepts that I've learned over the years and mentoring young executives.   I worked my way up starting in a field position with South Central Bell and advanced through hard work and focus on People, Process and Technology as my career progressed.    I feel blessed to have been exposed to so many concepts and industries over the years and feel that this experience has given me a broad exposure that I successfully assess contact centers regardless of the industry group or geography.    This expertise has allowed me to work with young leaders and assist them in decision making and exposing their thinking to concepts not always taught in the classroom.  
Outside of work, what are a few things that you are passionate about?
I've transitioned my love of track & field and running into golf as a competitive pastime.   I play 2-3 times a week and have lowered my handicap to 10.  I exercise 3-4 times a week outside of golf and typically cycle between 40-50 miles a week.    My wife Gina and I have two daughters that are blessed with wonderful, caring husbands, and have given us four lovely grandchildren, two boys, and two girls.   Our latest addition, a granddaughter was born on July 3.    We spend as much time as possible with them and enjoy watching them grow up.