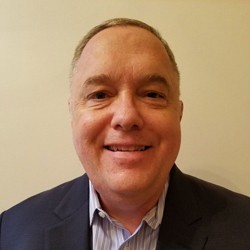 August 21, 2017, International Falls, MN – CH Consulting Group (CHCG), a leader in the BPO/Contact Center space for more than 20 years, continues to grow its business with the addition of John Glantz. "With his acumen in large project development, operational oversight and customer experience, John is a valuable resource on the CHCG team," says Christa Heibel, CHCG Founder and CEO. "Plus, I love adding another team member with more than 20 years of experience in sales, service and customer satisfaction!"
Adding another team member was a priority for CHCG as it ramps up for continued sustained growth. The company's client roster includes several Fortune 500 companies, as well as global brands, all of which are working with CHCG to further develop and define customer experience strategies, including Omni channel integration.
John Glantz is a veteran call center leader with a unique blend of experience as a user and provider of voice and business process services. Glantz leads with innovative thought, engagement and collaboration, combined with significant experience developing and implementing strategies that deliver results. "John's strategic and tactical skills will be a great asset to our clients," says Heibel.
Glantz started his career in the call center industry and has held nearly every position, from agent to president. He has also held senior leadership positions with Optum (United HealthGroup), Cox Communications and Mutual of Omaha, among others. His emphasis is on enhancing customer experience, as well as channel performance and efficiency. Glantz is a graduate of Creighton University with a BSBA in Marketing and Management.
"I'm very excited to join the CH Consulting team and work with such an experienced group of contact center professionals," Glantz says. "Their focus on developing solutions that deliver results for their clients is what interested me most in becoming part of the group. I look forward to working with the team and our clients to solve problems, improve results and boost customer experience."
CHCG is a highly effective group of consultants that provide customized solutions for eliminating business pain and implementing strategies for success. CHCG consultants act as an extension of clients' teams to serve as catalysts for change. For more information, visit chconsultinggroup.com, call 218-286-4006 or email info@thechcg.com.