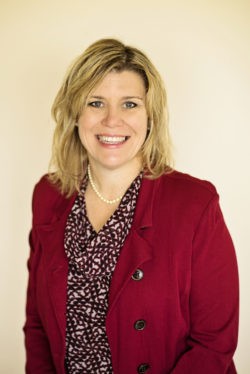 Expertise:
Executive & Board Leadership, Executive Leadership & Development, Strategy, Business Development, Customer Experience Strategy and Deployment, Team Building, Problem Solving, Leadership, Operational Excellence, P&L Improvement, Omni Channel/Contact Center Expertise
Background and Expertise
Christa Heibel has dominated the contact center industry for the past several years, known widely as an influencer and C-suite business growth and strategy expert. She has worked in the call center industry since 1992 serving in nearly every position from telemarketer to CEO. In the past two decades, she has been tirelessly developing a career known for her "back-to-the-basics" leadership, operational management, process development and training. Christa's breadth of knowledge and experience includes contact center services, customer experience, integrated sales, business development, technology, infrastructure and automation. She possesses a uniquely versatile and entrepreneurial spirit that is mirrored in the different companies she has started including CH Consulting Group and Replenish Yoga & Wellness. This versatility provides her with a rare style of thinking that combines creativity and productivity to create efficient solutions for her clients.
Approach
Christa's approach showcases the brilliant union between innovative thinking and industry best practices, spearheaded by her commitment to open lines of communication across all levels of an organization. As a veteran in the contact center space, Christa has the distinctive ability to understand the critical role and balance between three important components within an organization: process, people, and technology. She thrives on working collaboratively with her team and shareholders to develop the right combination of these components to create the most efficient, profitable, and positive outcomes.
Experience
Christa has grown and guided numerous call center operations to success, resulting in leading struggling operations back to profitability or driving successful growth strategy initiatives for investment operations. She brings expertise into an area where her shareholders are experiencing loss or difficulty in developing and executing effective business development and organization strategies. She has launched over 15 successful new operations ranging in first year annual revenues of $3M – $25M and worked across multiple sectors including finance/ banking, insurance, e-commerce/retail and healthcare supporting clients from regional banks to national banks to international credit cards companies. Christa has been a key driver in design, development and deployment of several $30M – $100M annual corporate and political call center programs.
You know you need help, but don't know where to start? We've helped countless executives that were in your shoes until they finally reached out to us. Send us your details so we can learn more about your challenges and pain points and start delivering the results you are looking for.