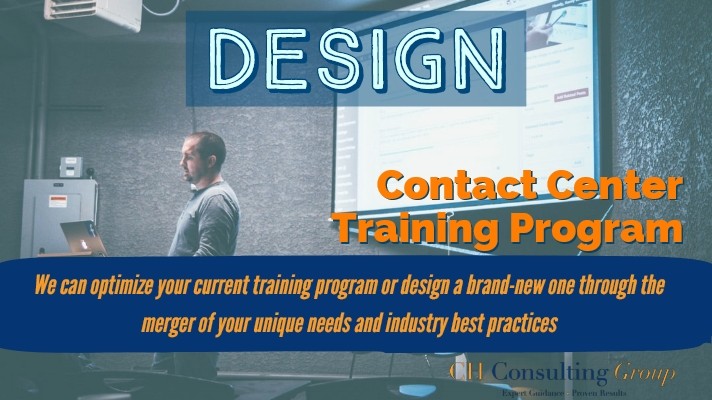 CH Consulting Group specializes in designing contact center training programs to improve the customer experience, enhance current agent training and retention, improve overall agent and operational performance, and identify areas of opportunity. We have extensive experience with new hire, skills development, and on-going training. Many of our clients come to us with the following training issues and concerns:
Outdated reference material/content
Inefficient training processes
Rise of customer complaints
Decrease in agent retention
Resource evaluation
On-going learning structure and strategy
Absent or broken QA to training feedback loop
We support our clients through the development of custom training materials based on the needs of clients. Examples include:
Training agenda and schedules
Inbound customer service
KPI education and adherence
Soft skills (ex. rapport building, active listening, first call resolution)
Systems training
B2B sales
Phone etiquette and call quality expectations
Reference material
Contact center overview including agent's role in client's company
If you are in need of a new agent training program that improves attrition and increases employee satisfaction, please fill out a form today so that we can tell you more about how we can help!
Fill out form below for a free proposal!