YOUR GUIDE TO AN EFFECTIVE STRATEGY AND ROADMAP TO SUCCESS
BENEFITS OF CH CONSULTING GROUP'S 360° VIEW ASSESSMENT
You most likely have an idea of what an optimized future state for your business will look like, and you probably even have a plan in place. However, the first step in improving ANY business operation is to have an accurate understanding of your current state. Many organizations skip over this crucial first step which often leads to many challenges, flawed strategies, misuse of resources, etc. This is why it's important to have an unbiased third party help audit your business. Check out CH Consulting Group's latest guide to creating an effective strategy and roadmap to success for your business.
Download the YOUR GUIDE TO AN EFFECTIVE STRATEGY AND ROADMAP TO SUCCESS here. Download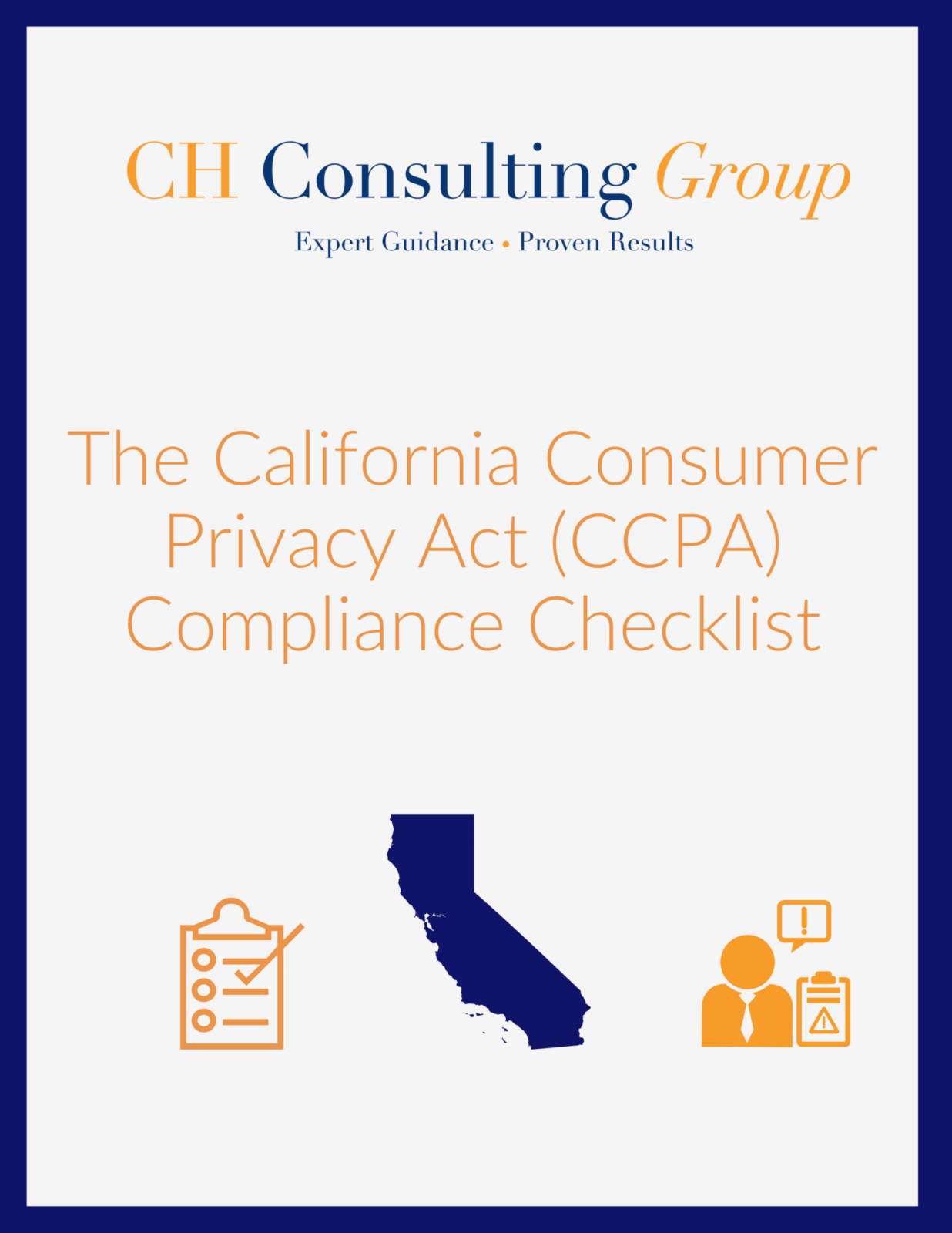 THE CALIFORNIA CONSUMER PRIVACY ACT (CCPA) CHECKLIST
Is Your Organization CCPA Compliant?
The California Consumer Privacy Act (CCPA) has specific requirements for companies that have California customers. CCPA outlines what you need to do to be compliant in terms of Personal Information (PI) for California residents. Take a look at our CCPA Compliance Checklist for the following:
Criteria for companies that must be CCPA compliant.
Important CCPA-related dates.
CCPA requirements that you need to make sure you are checked off on.
Download the THE CALIFORNIA CONSUMER PRIVACY ACT (CCPA) CHECKLIST here. Download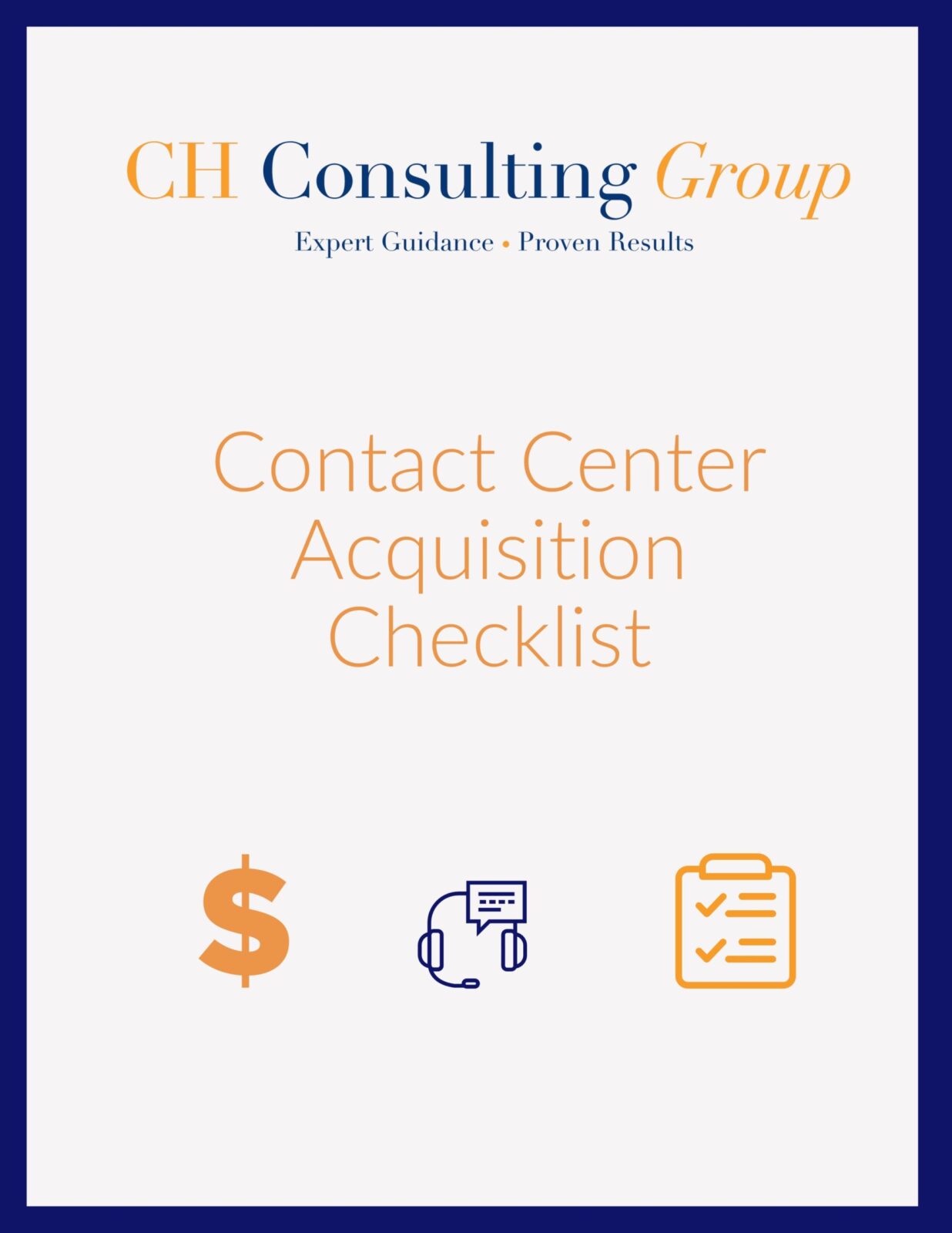 CONTACT CENTER ACQUISITION CHECKLIST
Looking to Acquire a New Contact Center?
Call center acquisitions can help to diversify your service offerings and widen your client base, but they can be a long and tricky process. How do you know that you are making a worthwhile investment?
Download our tool today and get:
Comprehensive checklist that allows you to ask the right questions
Strategy to analyze potential contact center acquisitions
A better understanding of how to assess potential contact centers' current state, risk, etc.
Download the CONTACT CENTER ACQUISITION CHECKLIST here. Download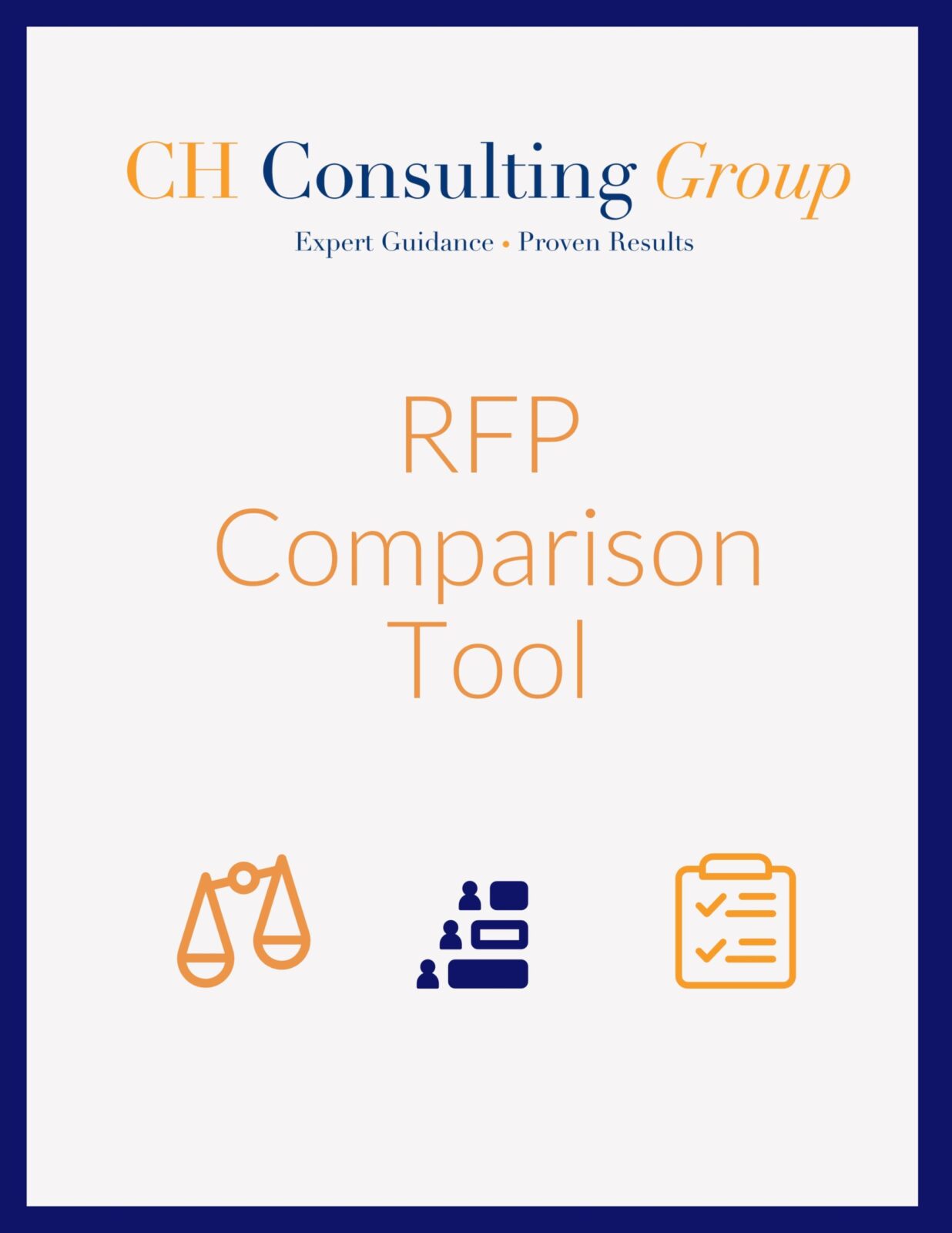 RFP COMPARISON TOOL
Outsourcing Your RFP? Do You Have the Right Vendor?
When you are looking for a new BPO or Technology Vendor, it's important to go through a comprehensive RFP process. Many companies look to hire third-party Consultants to assist with the RFP process, but aren't sure how to select the Consultant that is right for them. CH Consulting Group developed a detailed RFP Comparison Tool that allows you to compare RFP Vendors that you are looking at.
Download our tool today and get:
Comprehensive list of decision criteria to help you determine if you have selected the right RFP Vendor/Consultant
RFP Comparison Template and Practical Example for your convenience
Graphs that allow you to visual RFP Vendor/Consultant rankings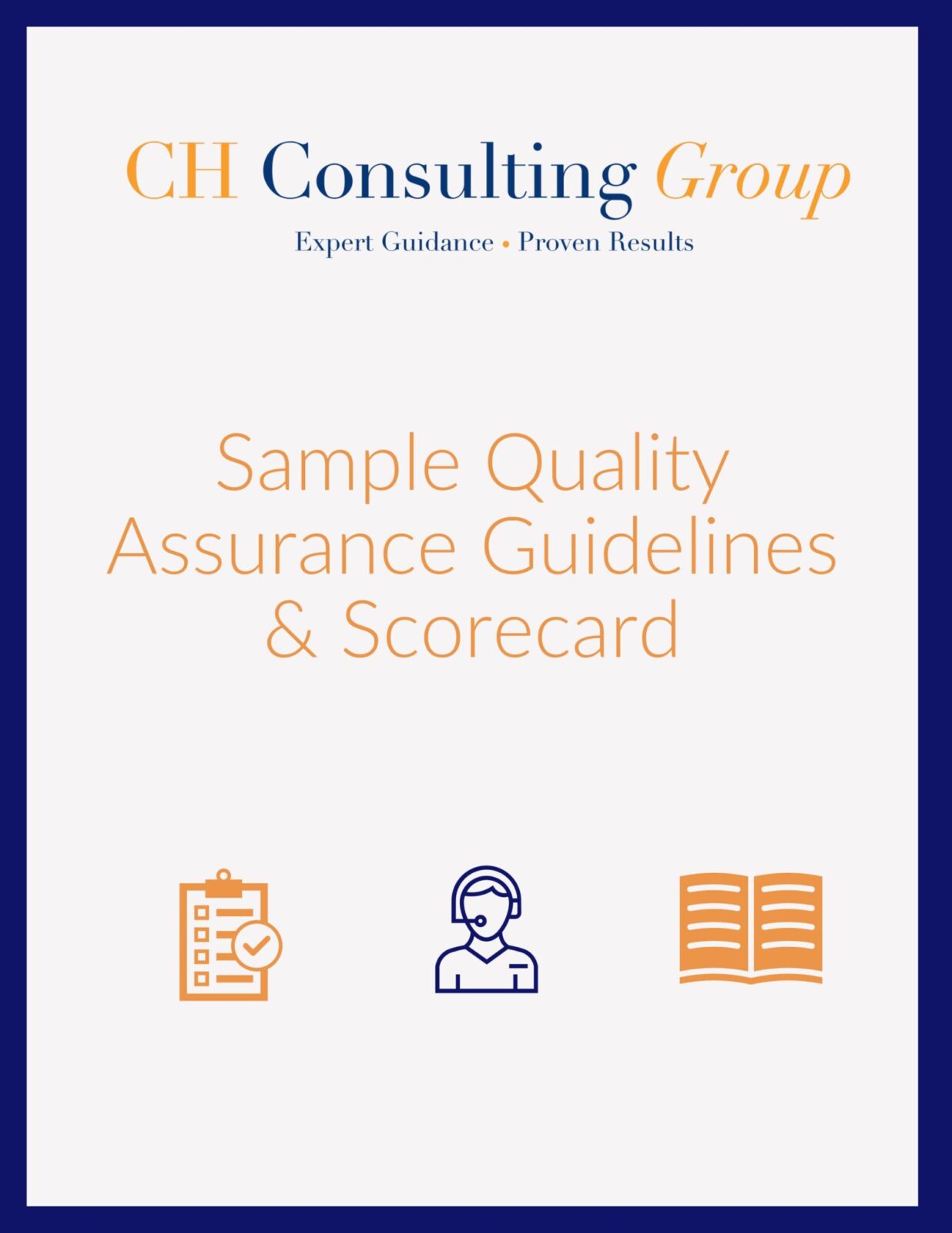 SAMPLE QUALITY ASSURANCE GUIDELINES & SCORECARD
What Does Quality Assurance Look Like for You?
CH Consulting Group believes that quality assurance is one of the key components of a successful contact center. It is important to have clearly documented guidelines that are aligned with industry best practices. When you download a free copy of our Sample QA Guidelines & Scorecard, you get the following:
List of industry best practices – see how your contact center compares!
Sample scoring criteria that you can use for your contact center
Sample QA Form/Scorecard
Download the SAMPLE QUALITY ASSURANCE GUIDELINES & SCORECARD here. Download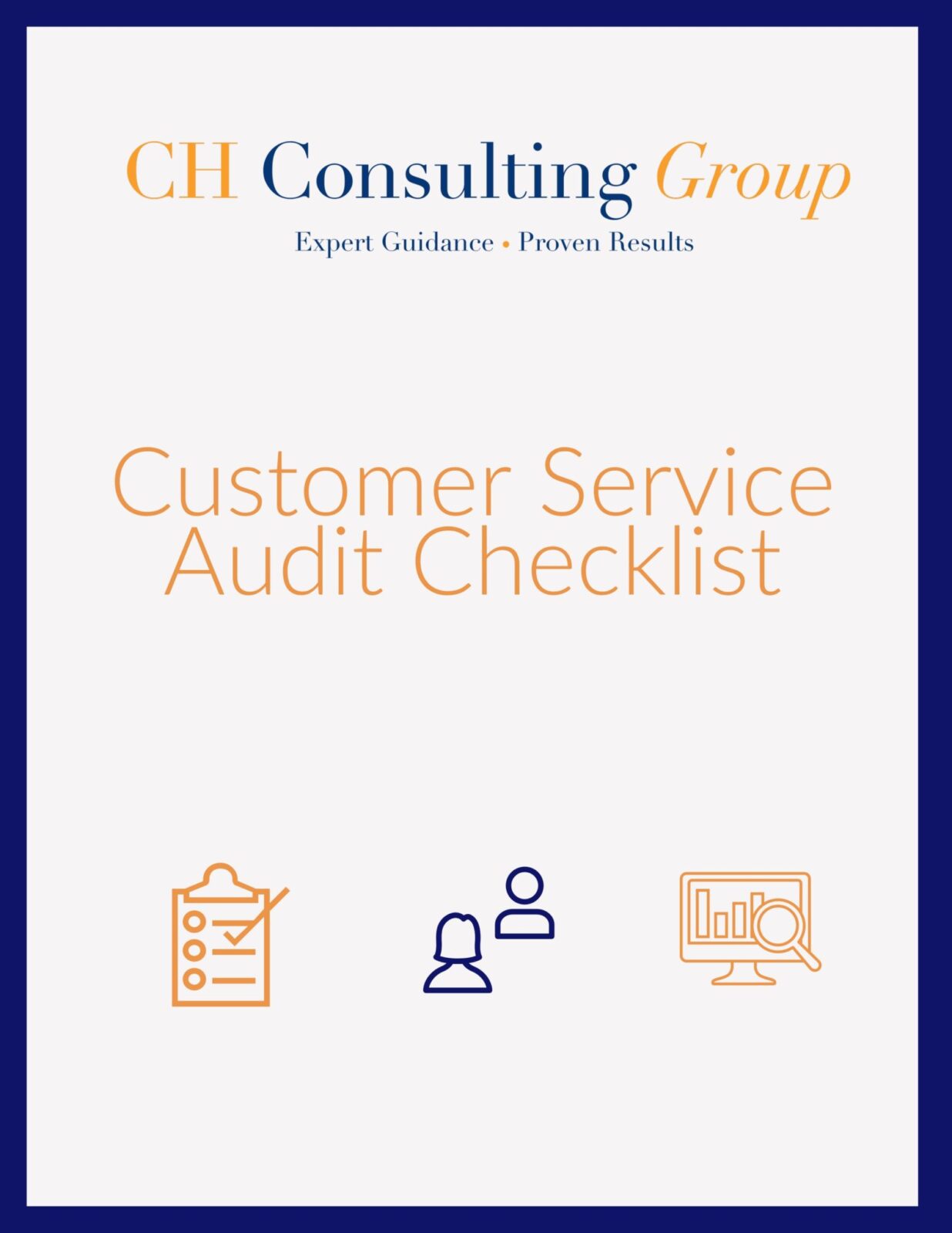 CUSTOMER SERVICE AUDIT CHECKLIST
Are You Due for a Customer Service Audit?
CH Consulting Group understands that providing an excellent customer experience starts with the service that you provide. Your contact center is often the voice of your brand and is considered the front-line when it comes to challenges and concerns that your customers are having. It's important to never lose sight of your customer service goals and make sure that your call center is supporting your customers effectively and efficiently. To help get your wheels turning, we have created a Customer Service Audit Checklist. When you download a free copy of our Customer Service Audit Checklist, you get the following:
Checklist that embodies the People, Process & Technology components of your business as they relate to Customer Service in your call center
A foundation of questions you should be asking to assess your current call center operations
A preview of our strategic 360° View Assessment that we use with our clients
Download the CUSTOMER SERVICE AUDIT CHECKLIST here. Download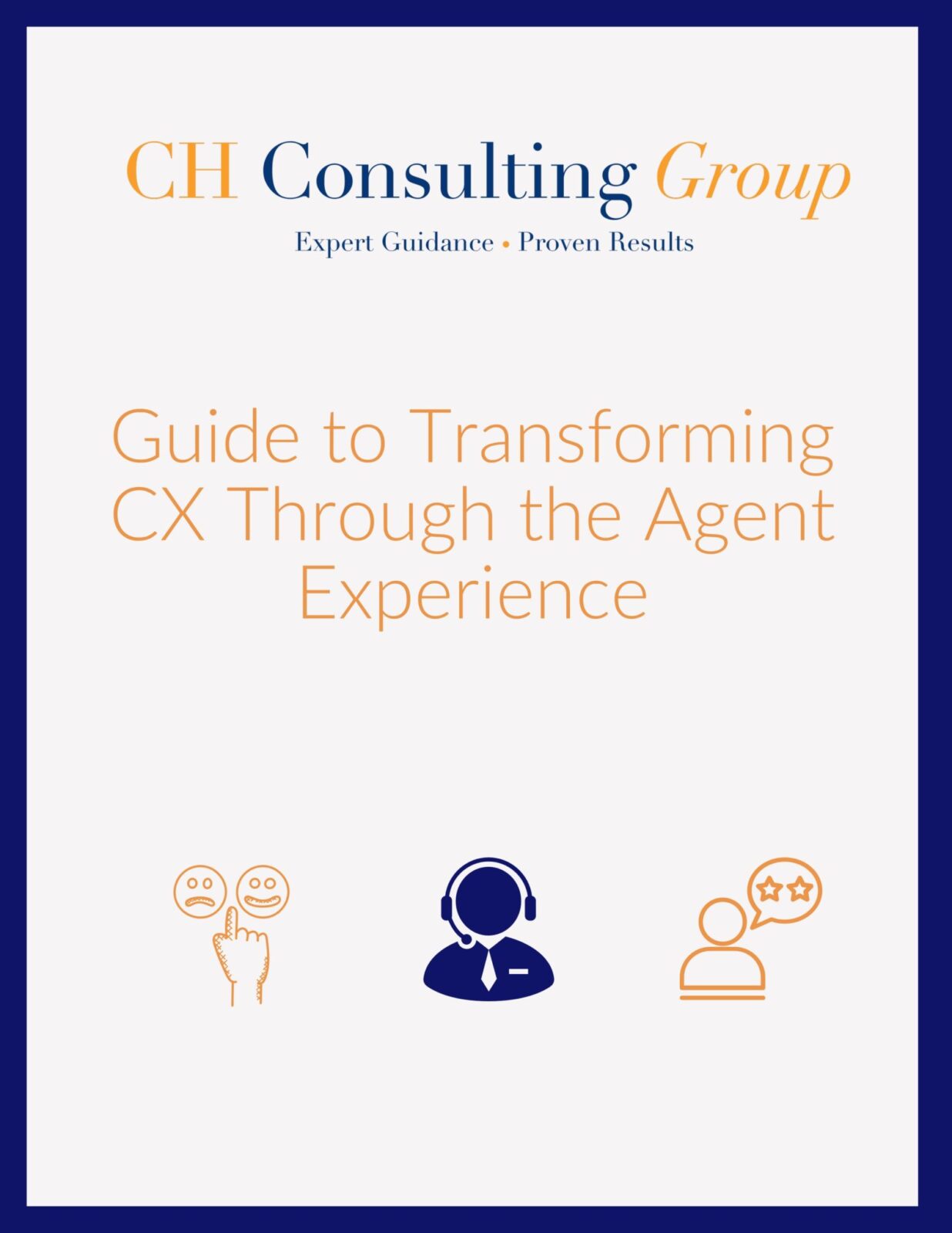 GUIDE TO TRANSFORMING THE CUSTOMER EXPERIENCE THROUGH THE AGENT EXPERIENCE
Are You Guilty of Missing this "Forgotten Piece" of the Customer Experience?
We have been featured in a recent edition of the prestigious http://www.contactcenterpipeline.com/Contact Center Pipeline</a> magazine, an industry leading publication focused on driving business success through effective contact center direction and decisions. When you download a free copy of our article, you get the following:
Customer experience insights and a personal story from Christa Heibel, CEO and Owner of CH Consulting Group
FIVE actionable recommendations you can apply to your call center – these tips will help you TRANSFORM your customer experience by improving your agent experience
Access to more issues, articles white paper and other valuable content from Contact Center Pipeline
Download the GUIDE TO TRANSFORMING THE CUSTOMER EXPERIENCE THROUGH THE AGENT EXPERIENCE here. Download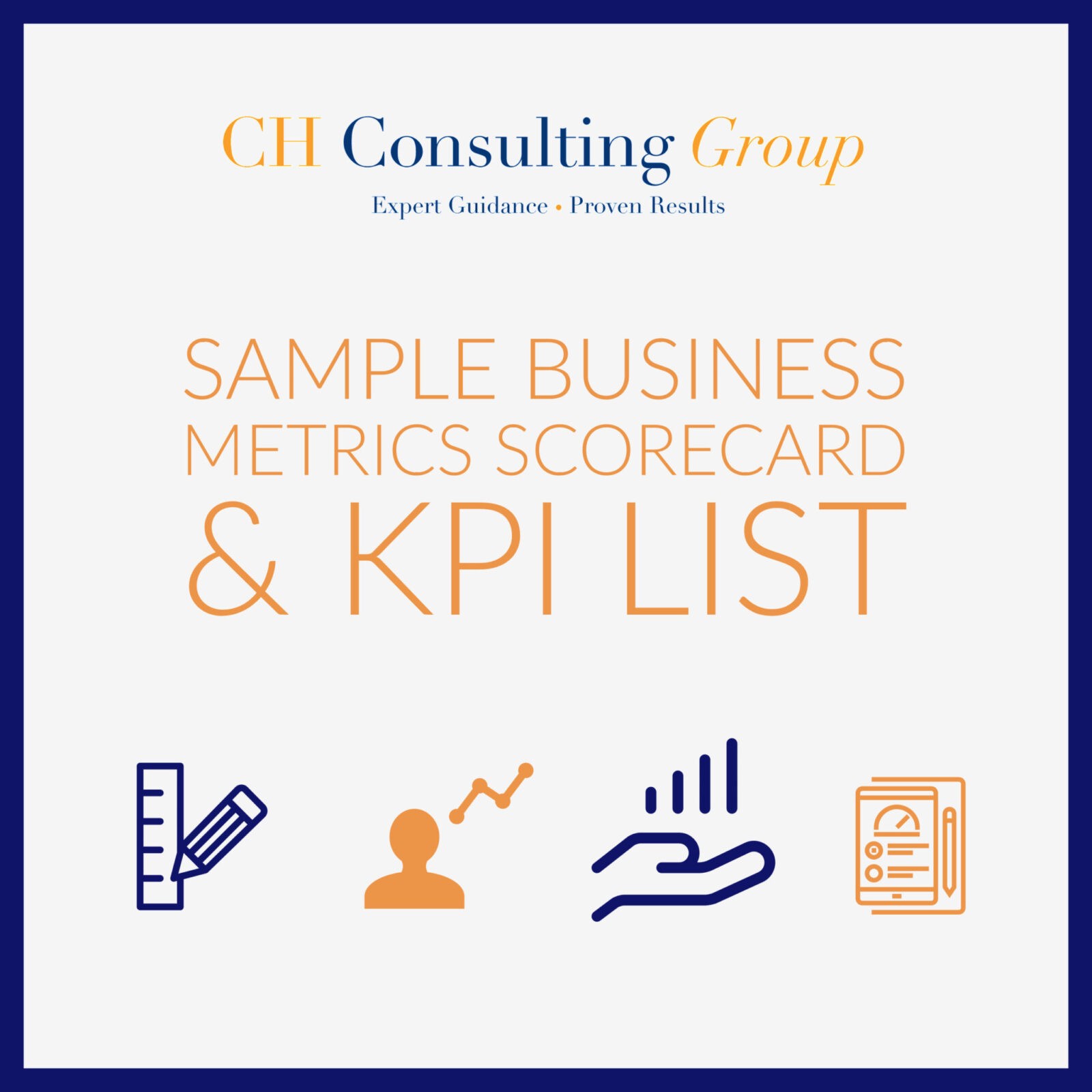 SAMPLE BUSINESS METRICS SCORECARD & KPI LIST
Is Your Contact Center Tracking the Correct Key Performance Indicators?
When you download our free Sample Business Metrics Scorecard, you get the following right at your fingertips:
Comprehensive list of KPIs that are standard across most contact centers
RelevantKPIs that are integral to an omni-channel strategy and can be applied to inbound, outbound, e-mail, chat and social media
Sample Business Metrics Scorecard that provides you with an example of how a balanced scorecard should look like – compare it with the scorecard you have today!
Download the SAMPLE BUSINESS METRICS SCORECARD & KPI LIST here. Download