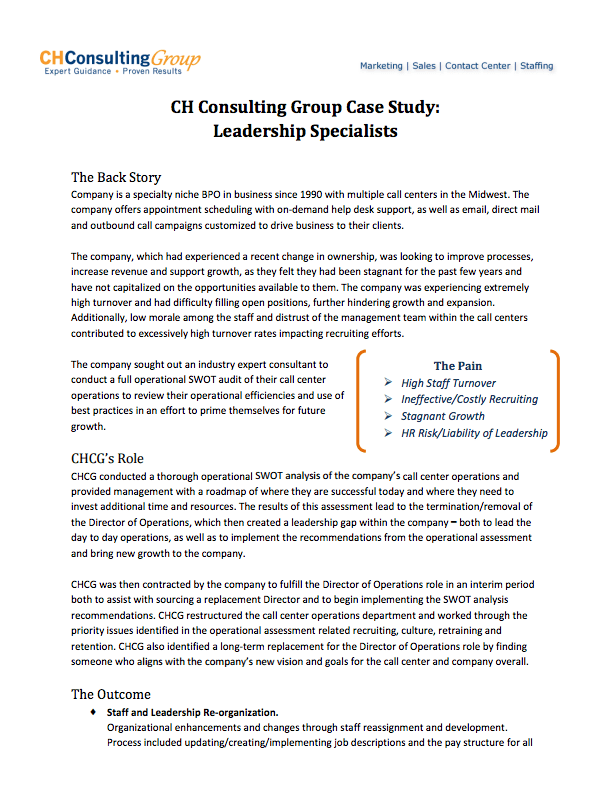 Leadership Matters.
LEADERSHIP SPECIALISTS
CHCG Delivery : Conduct full operational SWOT audit of call center operations to review for current processes and make clear, concise recommendations for future, sustained growth. CHCG was then contracted to fulfill the Director of Operations role in an interim period to help continue growth while searching for a replacement Director
Time investment : 5 months
Proven results : After having improved leadership and business processes implemented, the company saw their highest ever staff count, drastically decreased turnover, improved employee morale, and were finally posed for growth after two years of stagnation.
Download the LEADERSHIP SPECIALISTS Case Study here. Download