Leadership Specialists Case Study
CH CONSULTING GROUP CASE STUDY:
Leadership Specialists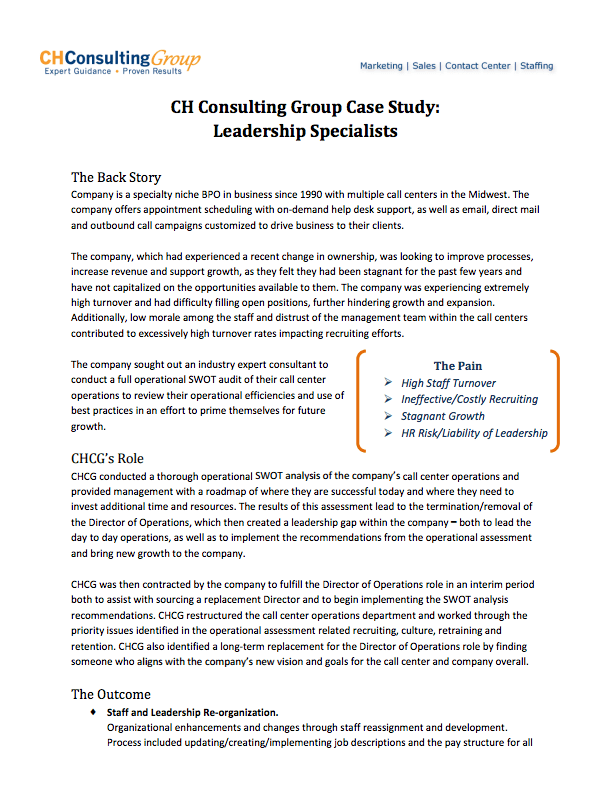 Time Investment: 5 months
CHCG Delivery: Conduct full operational SWOT audit of call center operations to review for current processes and make clear, concise recommendations for future, sustained growth. CHCG was then contracted to fulfill the Director of Operations role in an interim period to help continue growth while searching for a replacement Director
Proven Results: After having improved leadership and business processes implemented, the company saw their highest ever staff count, drastically decreased turnover, improved employee morale, and were finally posed for growth after two years of stagnation.
Fill out the form below to download our free Case Study!
You know you need help, but don't know where to start? We've helped countless executives that were in your shoes until they finally reached out to us. Send us your details so we can learn more about your challenges and pain points and start delivering the results you are looking for.