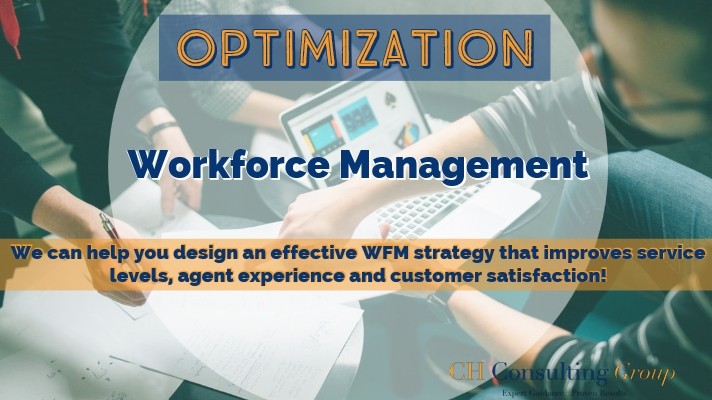 CH Consulting Group has worked with many clients in the past who did not realize that their Workforce Management processes were not aligned with industry best practices. A broken WFM model can lead to customer frustration, account closures and lost revenue. CHCG has 170+ years of collective experience in the contact center industry and the expertise you need to design an effective WFM optimization strategy. By implementing our recommended WFM initiatives or deploying a recommended WFM technology solution, our clients are able to enjoy benefits such as:
Better cost management
Decreased customer hold times
Decreased abandonment rates
Decreased call volumes
Increased customer satisfaction
Efficient agent scheduling
If you think that your contact center could benefit from workforce optimization, please fill out a form for a free proposal today. I'd like for a chance to learn more about your business and see how we can help you experience significant cost savings.
Fill out form below for a free proposal!