The California Consumer Privacy Act (CCPA) Compliance Checklist
Presented by CH Consulting Group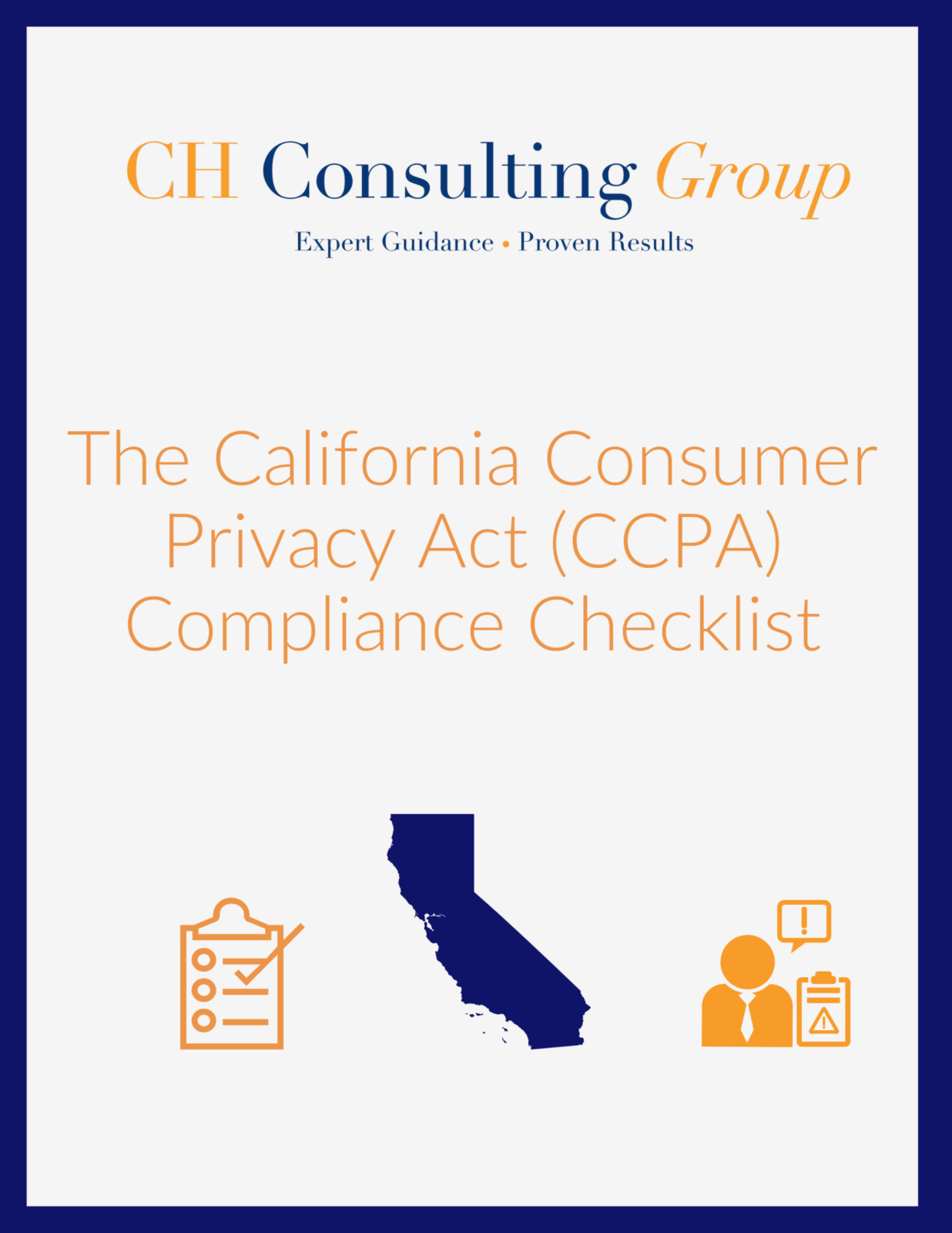 Is Your Organization CCPA Compliant?
The California Consumer Privacy Act (CCPA) has specific requirements for companies that have California customers. CCPA outlines what you need to do to be compliant in terms of Personal Information (PI) for California residents. Take a look at our CCPA Compliance Checklist for the following:
Criteria for companies that must be CCPA compliant.
Important CCPA-related dates.
CCPA requirements that you need to make sure you are checked off on.
If you are missing any of the requirements or unclear on what to do next, CH Consulting Group can help!
Fill out the form below to download our free checklist!