Sample Quality Assurance Guidelines & Scorecard
Presented by CH Consulting Group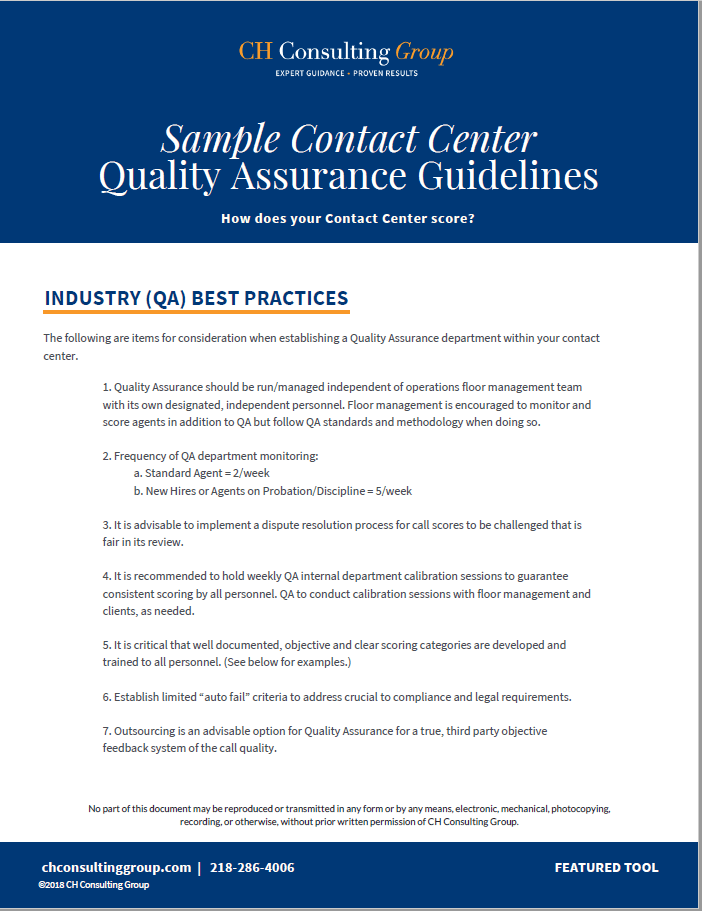 What Does Quality Assurance Look Like for You?
When you download our free Sample Quality Assurance Guidelines and Scorecard, you get the following right at your fingertips:
List of Quality Assurance best practices – use it as foundation for your company's QA Guidelines!
Sample QA Scoring Criteria (ex. call flow, compliance/security, agent skills, etc.)
Sample scoring (ex. script, etiquette, documentation)
Sample QA Form/Scorecard
Fill out the form below to download our free report!