Sample Business Metrics Scorecard & KPI List
Presented by CH Consulting Group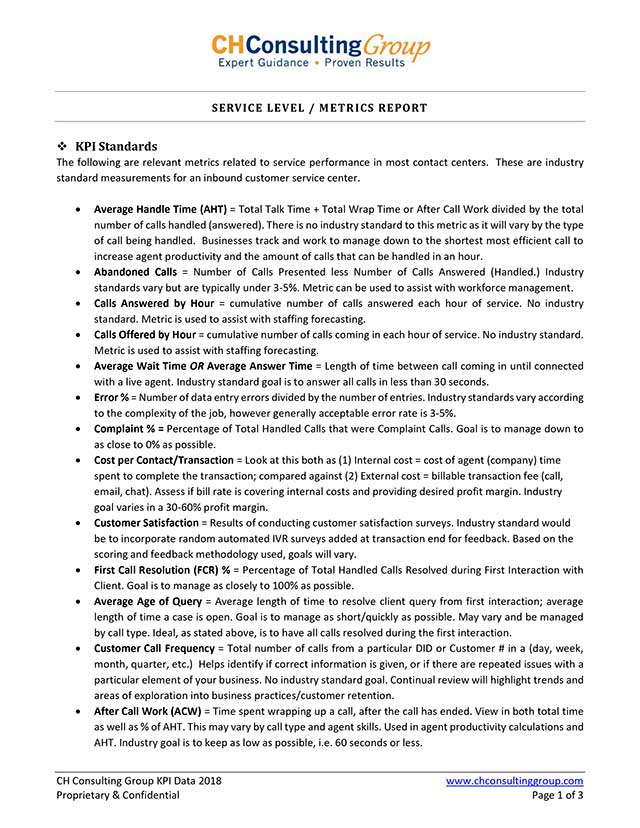 Is Your Contact Center Tracking the Correct Key Performance Indicators?
When you download our free Sample Business Metrics Scorecard, you get the following right at your fingertips:
Comprehensive list of KPIs that are standard across most contact centers
Relevant KPIs that are integral to an omni-channel strategy and can be applied to inbound, outbound, e-mail, chat and social media
Sample Business Metrics Scorecard that provides you with an example of how a balanced scorecard should look like – compare it with the scorecard you have today!
Fill out the form below to download our free report!