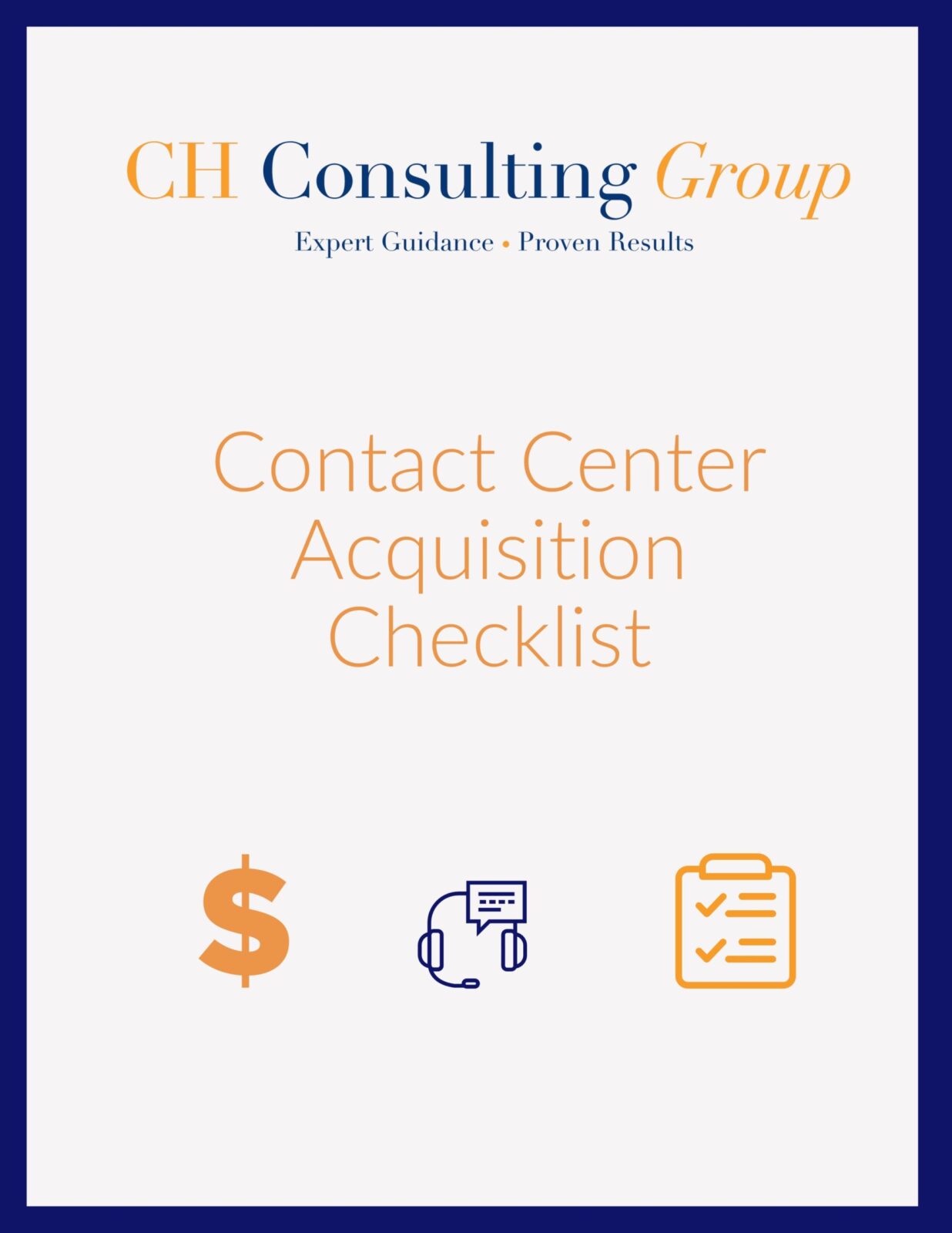 CONTACT CENTER ACQUISITION CHECKLIST
Looking to Acquire a New Contact Center?
Call center acquisitions can help to diversify your service offerings and widen your client base, but they can be a long and tricky process. How do you know that you are making a worthwhile investment?
Download our tool today and get:
Comprehensive checklist that allows you to ask the right questions
Strategy to analyze potential contact center acquisitions
A better understanding of how to assess potential contact centers' current state, risk, etc.