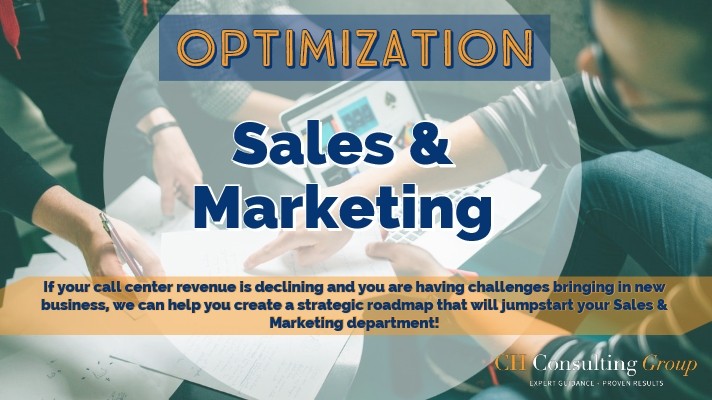 CH Consulting Group can support your organization's sales and marketing goals by way of designing a clearly defined strategy, identifying areas of opportunity, and providing an actionable roadmap for optimization. Specifically, we would assess and provide strategic input on the following:
Business development and marketing strategy review
Evaluation of multi-channel/omni-channel communications capabilities and options
Sales process alignment and workflow
Operational competitive advantages and how that is communicated
Expertise with multi-channel lead generation and marketing management around customer experience solutions, web design & development, social media and digital marketing
Brand management, budget, marketing plans, PR and advertising evaluation
Organizational structure, process flow and resource input for business development
Leadership and team dashboard and analytics defined, reporting and budget review for ongoing ROI Analysis
12-Month Marketing Plan
If you find that your sales are sluggish and your leads are at a record low, please fill out a form today for a free proposal! We would love to get a chance to learn more about your business and show you how we can help increase brand awareness, leads and sales!
Fill out form below for a free proposal!