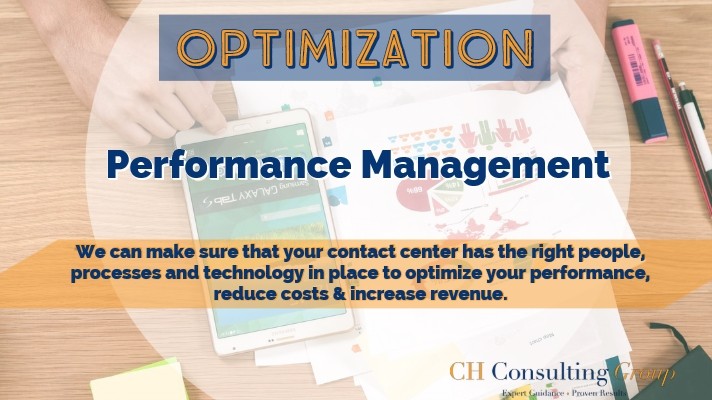 CH Consulting Group understands that your contact center operations cannot afford a breakdown in call center management or mediocre operational performance. We provide your organization with the tools you need to optimize your contact center performance. This includes benchmarking your current performance using the right metrics, evaluating how your performance compares to your competitors, and reviewing how we can increase efficiencies that can lead to significant cost savings. Benefits of optimized performance management include:
Reduced Average Handle Time (AHT)
Reduced Agent Utilization rate
Increased Customer Satisfaction
Motivated and Engaged Workforce
Increased Customer and Employee Retention
If your contact center is not meeting KPIs, suffering from high turnover rate, or experiencing low customer satisfaction levels, you may be due for a check-up. Fill out a form today for a free proposal and see how CHCG can help optimize your contact center's performance!
Fill out form below for a free proposal!