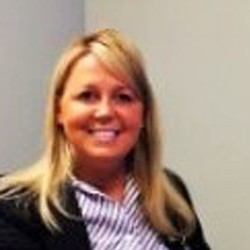 Expertise:
Executive & Board Leadership, Executive Leadership & Development, Strategy, Business Development, Customer Experience Strategy and Deployment, Team Building, Problem Solving, Leadership, Operational Excellence, P&L Improvement, Omni Channel/Contact Center Expertise
Background and Expertise
Mary has been in the call center industry for 5 years with over 20 years working in customer service, creating excellent customer experiences in industries such as healthcare, insurance, retail, e-commerce, finance, mortgage, and political advocacy.  She has worked in many roles within the call center industry, from rep to project manager, and has experience with operational and vendor management. She has overseen all aspects of call center operations, and is fluent in translating customer needs to effective and cost-efficient solutions.
Approach
Mary's well-rounded approach combines great attention to detail, creative problem resolution, and a commitment to education. Due to her background in project management, she is able to meticulously develop and implement campaigns for clients. With her passion for mentorship, she is able to effectively train and guide call center representatives to meet client-established goals.
Experience
Mary's work in the contact center space has won her awards from large institutions such as Bank of America. She has managed call center staff (50+ employees) for many years, coaching staff to meet daily goals and consistently achieving client's weekly and monthly KPI goals. Her expertise is also evident in her dedication to clear and concise processes, where she has experience in creating policies and procedures handbooks for many companies.