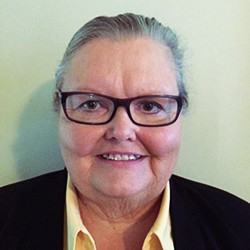 Expertise:
Training, Business Office Director, and Patient Access Director.
Background and Expertise
Linda Rose offers 40+ years of healthcare experience, including healthcare systems, medical centers, and large physician practices. She specializes in the assessment and improvement of operations to increase daily cash and decrease AR days. Her diverse background spanning roles such as training, business office director, and patient access director provide her with the well-rounded expertise that clients desire.
Approach
As a leader in the healthcare space, Linda's possesses a keen eye for improvement and a passion for building relationships. She has a hands-on approach and can-do attitude that motivates the people she works with. She is driven by her desire to meet and exceed client goals and the enrichment of the departments she evaluates, including its processes and personnel. Linda utilizes her meticulous approach to assess key areas such as KPIs, training, recruiting & hiring, and accounts receivable so that she may recommend viable and cost-effective solutions.
Experience
Linda works in collaboration with her clients to deliver the results they are looking for. Her past experience includes the provision of leadership and advisory assessments to revamp and improve Patient Access departments, implementation support of new host systems, creation of client-specific corporate policies and procedures, and the deployment of initiatives such as centralized scheduling. A few of her notable achievements include increasing cash by $5M and decreasing AR days by 10, significantly increasing cash collections to $12M and increasing POS service collections in ER from $2K to $23K.