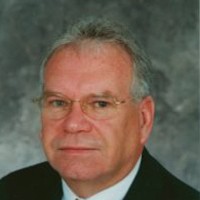 Expertise:
Operations Management, Customer Service, Telemarketing Campaign Management, Script & Call Guide Development, Representative and Supervisory Training, Data/Report Analysis, Trend Analysis, and Work Process Re-Engineering.
Background and Expertise
With 35 years of valuable contact center and telemarketing industry experience, John's expertise includes operations management, customer service, telemarketing campaign management, script & call guide development, representative and supervisory training, data/report analysis, trend analysis, and work process re-engineering.
Approach
John's innate desire to influence, educate, and guide his clients is apparent in his uniquely steadfast approach. He understands that the consultant-client relationship is a two-way street, which is why he takes the time to truly understand his clients' challenges so that he may develop effective solutions. He is committed to providing his clients with productive counseling and leadership through identifying areas of improvement and implementing tactical action plans to remedy business pains.
Experience
The first half of John's career was in the financial services industry where he developed and managed customer service and telemarketing centers. His consulting engagements have included the development of internal call centers, completion of in-depth call center assessments and operational reviews, resolution of call management issues, interim operations management, development and management of Requests for Proposals (RFPs), and management of customer acquisition and customer retention inbound and outbound telemarketing programs.
You know you need help, but don't know where to start? We've helped countless executives that were in your shoes until they finally reached out to us. Send us your details so we can learn more about your challenges and pain points and start delivering the results you are looking for.