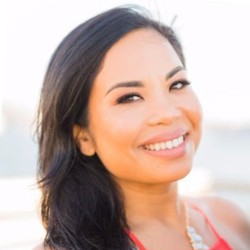 Expertise:
Business Writing, Request For Proposal (RFP) Documents, Website Copy, Industry-specific Blogs, Case Studies, Agent Scripts.
Background and Expertise
Danica brings 10+ years of business development and marketing experience to the table, 5 of which have been focused heavily in the contact center industry. On the BPO side, she has been involved in the operational, implementation, training, marketing, and sales departments of the contact center space and is well-versed in crafting the ideal customer experience. Danica also is experienced in business writing, specifically in constructing articulate and original content for proposals, Request for Proposal (RFP) documents, website copy, industry-specific blogs, case studies, and agent scripts.
Approach
Danica's approach to client problem-solving is a unique blend of ingenuity and painstakingly thorough persistence. She takes pride in her ability to look at the big picture and create a holistic strategy that fits the client's needs. Her meticulous preparation not only helps to create effective and viable plans, but also provides her with the tenacity needed to ensure proper execution of her tactical plans. For these reasons, Danica is an excellent strategist and exceptional project manager that is perfect for clients looking for someone that can help them from start to finish.
Experience
Danica worked with a national BPO company, and was placed in a business development and marketing position in an effort to support their growth. She supported the sales team with creating and editing RFP responses, PPT presentations, and sales proposals; managed lead tracking; developed and optimized online marketing initiatives to drive customer acquisition; managed company websites and third-party vendors; and coordinated trade show booths and company participation in industry events. With her support, the BPO was able to deploy targeted sales & marketing efforts and experienced record-breaking profitability revenue increases.