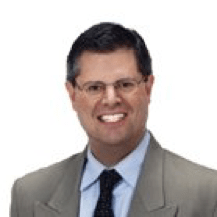 Expertise:
Inside Sales; Customer Service; Project Management;  Contact Center Set Up; Business & Technology Process Improvement; Account Management; Talent Acquisition and Development; Cloud Deployments; Training; Executive Communications; Vendor Management; Knowledge Transfer; Script Creation
Background and Expertise
Dan Coen is dedicated to building phenomenal performance in inside sales and customer service contact centers. He brings to organizations nearly 30 years of hands-on contact center experience for both in-house companies as well as third-party partners. He has worked with several hundred clients world-wide and conducted thousands of hours of sales and service effectiveness and product launch sessions for clients in numerous industries such as medical products, home warranty, life insurance, alarm services, pest management, consumer protection programs, telephone and telecom, retail products, home restoration, health-and-nutrition, consumer goods, electricity and gas, and more. Dan's expertise is the ability to recommend and teach to all levels of an organization, from the leadership group to on-the-phone team members.  All members of your team benefit from his unique personal touch and caring style to improve your contact centers.
Approach
Inside Sales and Customer Service is a high-interest topic for organizations. Dan's approach is hands-on.  He creates a vision for how your company can support your customers and prospects.  He then builds a tactical step-by-step program and helps your team to implement the program.  His strategies speak to inspiring customers with exceptional customer care; selling prospects to become new customers and then encouraging those new customers to buy more; and teaching the organization how to run a stronger and more effective contact center operation. Hands-on training, on-site, to employees and management is equally important to Dan's approach.  He does not only recommend, but he executes with your team, too.
Experience
Dan is the author of several books on call center management and telephone sales training, including 101 Lessons for GREAT Call Center Management. His consulting, training and workshops are specific to the situation, high-energy and interactive, always custom-designed.  Areas of experience that Dan can bring to your company include sound of the center quality listening to calibrate performance; outbound and inbound sales and service script writing; sales and service training to improve phone presentations; evaluation packages to assess inside sales & service call centers; assist build of new and existing contact centers with a focus on process; win-back programs and save-the-sale programs; Facilitation of training and oversee the supervision of your in-house or third-party center partners.