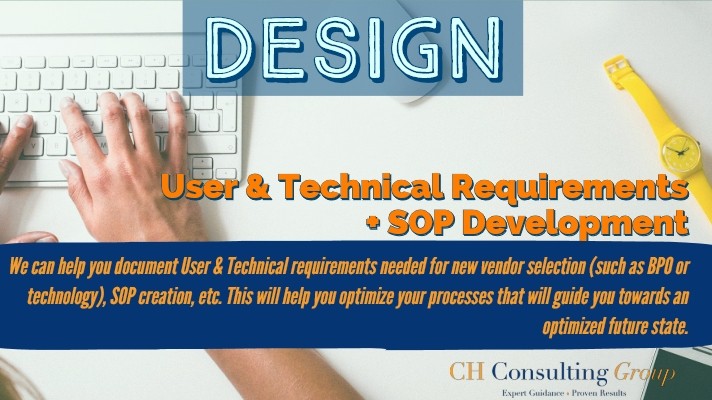 CH Consulting Group firmly believes in the power of having fundamentally sound processes in place within your contact center organization. In the past, CHCG has worked with clients in optimizing current process as well as creating new Standard Operating Processes (SOPs) from scratch. This includes the development of User & Vendor Requirements that are required for the RFP process and/or solution implementation.
We can help with the following:
Define Vendor responsibilities and Client's expectations of the Vendor
Define Technical Specifications, User Requirements, and Feature Requirements
Review and complete operational structure, roles & responsibilities
Operational documentation such as handling calls, performance management, and SOPs in general
Define Reporting requirements
Training & Onboarding
Document Client's process flows for specific call types such as troubleshooting, consumer support, sales, etc.
Define Quality Assurance (QA) standards a
Define Performance Management standards
If you need additional resources to help design and deploy new SOPs for your contact center organization, please fill out a form today for a free proposal. We look forward to learning more about your needs and figuring out the best way to support you in your process initiatives.
Fill out form below for a free proposal!