Why Healthcare is Moving to the Cloud White Paper
CH Consulting & Intelepeer White Paper:
Why Healthcare is Moving to the Cloud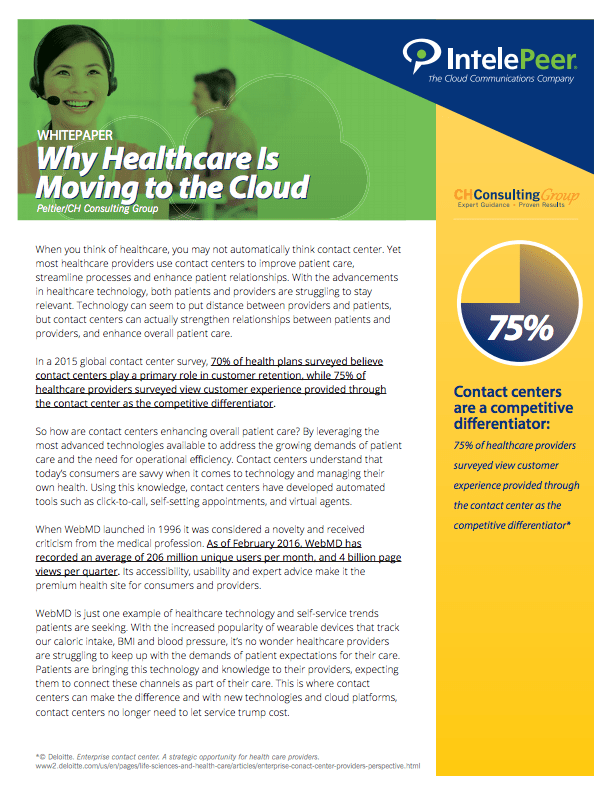 When you think of healthcare, you may not automatically think contact center. Yet most healthcare providers use contact centers to improve patient care, streamline processes and enhance patient relationships. With the advancements in healthcare technology, both patients and providers are struggling to stay relevant. Technology can seem to put distance between providers and patients, but contact centers can actually strengthen relationships between patients and providers, and enhance overall patient care.
Fill out the form below to download our free White Paper!
You know you need help, but don't know where to start? We've helped countless executives that were in your shoes until they finally reached out to us. Send us your details so we can learn more about your challenges and pain points and start delivering the results you are looking for.