The Four Pillars to Customer Retention and Sales White Paper
CH Consulting White Paper:
the four pillars to optimal customer retention & sales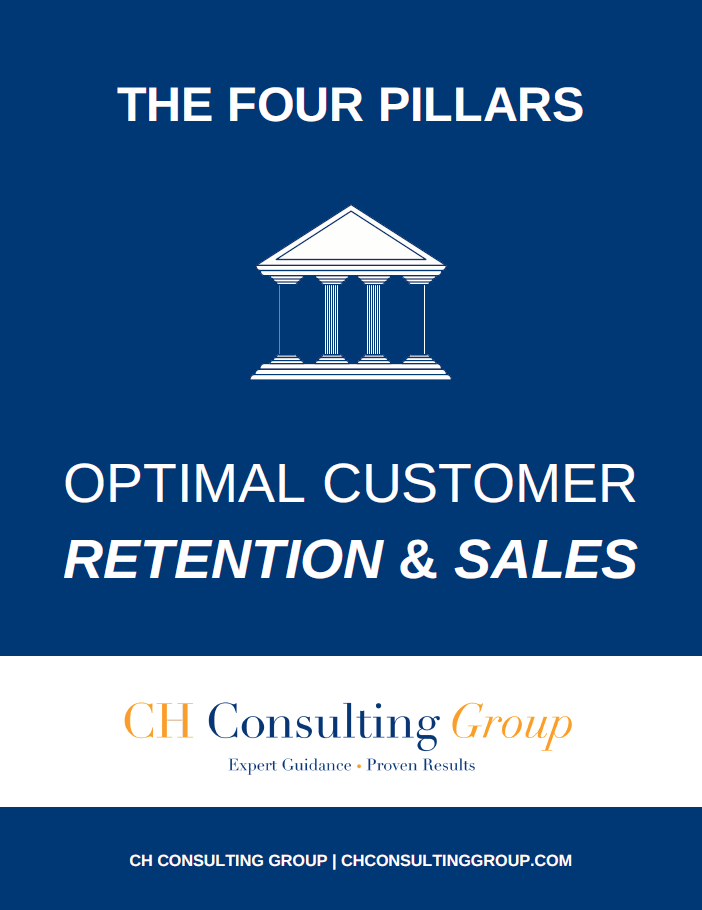 What's the cost of a customer? Download of our whitepaper today to learn more about the four pillars for cultivating and  maintaining a sales culture that drives customer retention, sales, and performance. In this whitepaper. we leverage our decades of experience and industry best practices to provide you with knowledge and education you need to take your sales team to the next level!  
Fill out the form below to download our free White Paper!
You know you need help, but don't know where to start? We've helped countless executives that were in your shoes until they finally reached out to us. Send us your details so we can learn more about your challenges and pain points and start delivering the results you are looking for.