Technology Strategy for Multi-Vendor Organization
CH CONSULTING GROUP CASE STUDY:
Technology Strategy for Multi-Vendor Organization
Experience Matters.
Download our free Case Study today to see how CH Consulting Group saved one of its national satellite radio clients over $13.5M in efficiency gains!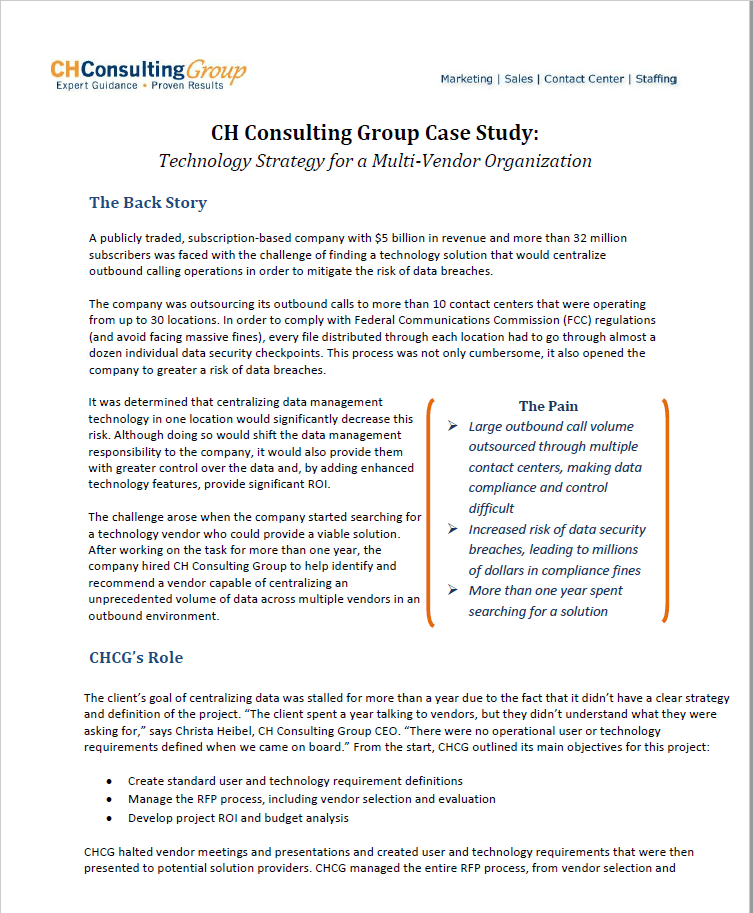 CHCG Delivery: Client was struggling with implementing a streamlined approach for their multi-vendor BPO contact center model. CH Consulting Group helped the Client through strategic vendor negotiations and a comprehensive RFP Process which assisted them in selecting a technology solution that would improve efficiencies, cut costs and maximize profits.
Proven results: Cost savings of $13.5M through efficiency gains
Fill out the form below to download our free Case Study!
You know you need help, but don't know where to start? We've helped countless executives that were in your shoes until they finally reached out to us. Send us your details so we can learn more about your challenges and pain points and start delivering the results you are looking for.