Project Management Case Study
CH CONSULTING GROUP CASE STUDY:
Project Management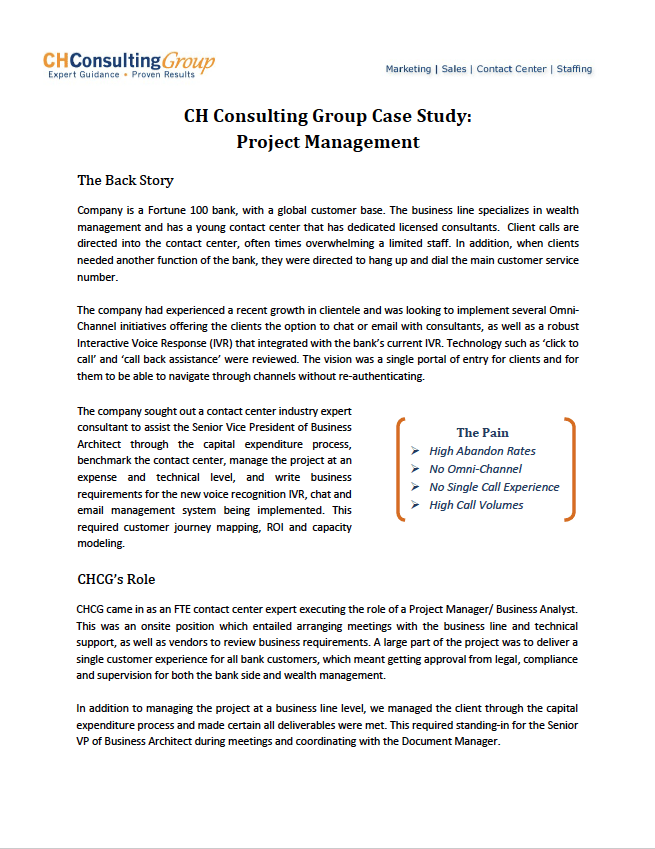 Time investment: 10 months (project was 3 months ahead of schedule)
CHCG Delivery: IVR, chat, and email management system was implemented in order to provide the single portal of entry and options desired for Client's customers.
Proven results: Due to effective process management, CHCG was 3 months ahead of schedule and under the $3.4M project budget by over $500,000.
Fill out the form below to download our free Case Study!
You know you need help, but don't know where to start? We've helped countless executives that were in your shoes until they finally reached out to us. Send us your details so we can learn more about your challenges and pain points and start delivering the results you are looking for.