HIPAA in the Future: What it Means to You White Paper
CH Consulting & Intelepeer White Paper:
HIPAA In The Future: What It Means To You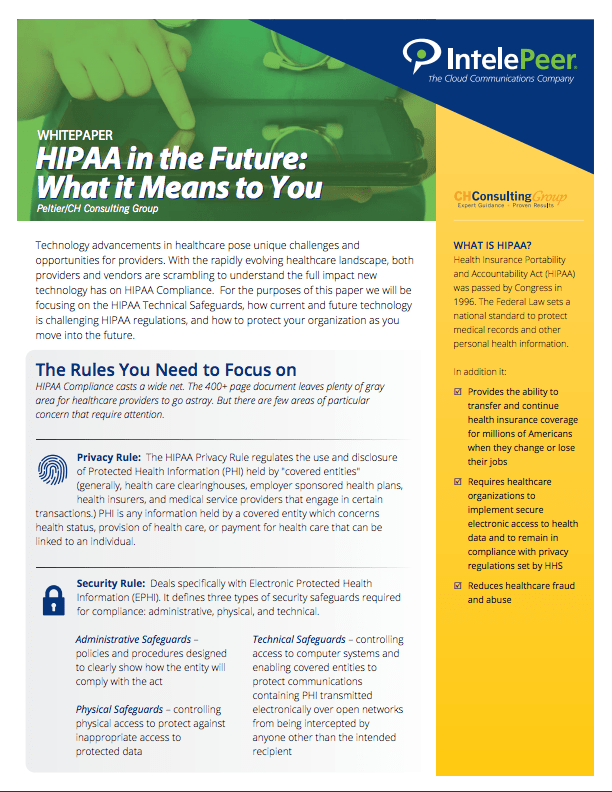 Technology advancements in healthcare pose unique challenges and opportunities for providers. With the rapidly evolving healthcare landscape, both providers and vendors are scrambling to understand the full impact new technology has on HIPAA Compliance. For the purposes of this paper we will be focusing on the HIPAA Technical Safeguards, how current and future technology is challenging HIPAA regulations, and how to protect your organization as you move into the future.
Fill out the form below to download our free White Paper!
You know you need help, but don't know where to start? We've helped countless executives that were in your shoes until they finally reached out to us. Send us your details so we can learn more about your challenges and pain points and start delivering the results you are looking for.