Business Development Support Case Study
CH CONSULTING GROUP CASE STUDY:
Business Development Support
Customer Experience matters.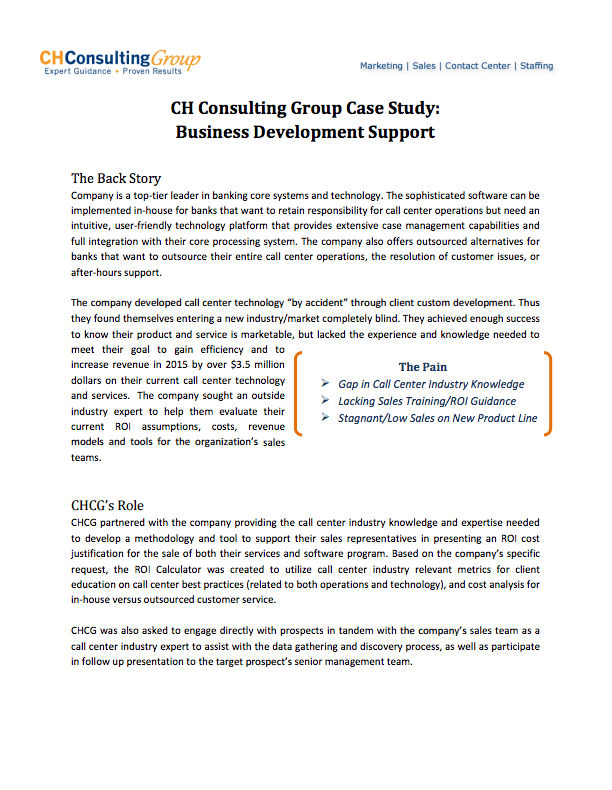 CHCG Delivery: Client was provided with a customized client-calibrated ROI tool for their sales team and partners to use.
Proven results: Through development of this tool, leadership has a significantly broader and deeper understanding of the call center space and industry.
Fill out the form below to download our free Case Study!
You know you need help, but don't know where to start? We've helped countless executives that were in your shoes until they finally reached out to us. Send us your details so we can learn more about your challenges and pain points and start delivering the results you are looking for.