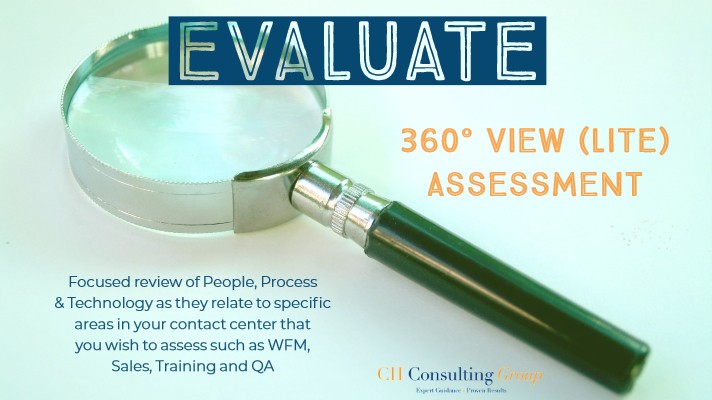 Although we primarily recommend a 360° View Contact Center Assessment for our clients, we also work with companies that need a more focused approach. While our 360° Lite Assessment is still thorough and comprehensive, the main difference is that it has a specific focus on one or two areas such as:
Operations
Technology
Sales & Marketing
Customer Experience (See CX Report Card)
WFM
Learning & Development
Similar to the full 360° View Assessment, the 360° Lite Assessment includes access to CHCG consultants, weekly meetings, remote & on-site discovery, current state report, ROI modeling where necessary and a strategic roadmap for the future state contact center environment.
Please fill out the form to get more information about our 360° LITE Assessment!
Fill out form below for a free proposal!